Back in the day (and by this I mean 2009) coming up with the top posts of the year wasn't all that hard. We didn't have all that many posts on FTB to choose from. My how times have changed!
This year, not only did we publish our 1000th post overall, we also significantly increased our news and political coverage as well as the number and variety of arts and music shows and festivals we attended. We were also voted third best blog in the Montreal Mirror's annual best of Montreal survey.
While it may have taken a bit longer than expected (admittedly, this is really, really late, but we've been busy), our list of our top 20 posts of 2011 is here. We asked our writers to tell us their favourite posts or the posts they felt were the most important, both by themselves and other writers  that appeared on FTB over the year.
The list we got includes everything from slut pride to touching tributes to the hippie side of Occupy to burlesque to ponies. So now, in no particular order, here are FTB's 20 top posts of 2011: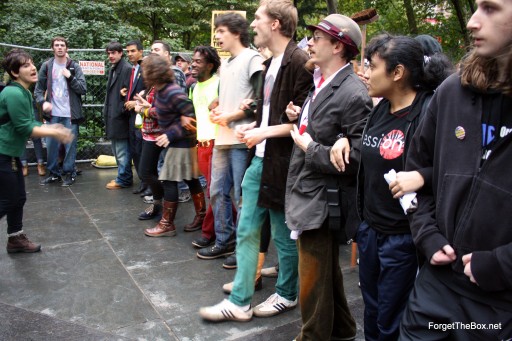 Occupy Everything: My Hippie Perspective Occupy was all over the news this year but for Dawn McSweeney, a self-confessed hippie, it signified the revolution she had been waiting for and our culture has needed since the 60s.
SlutWalk Montreal: The Power of Sexy People After a Toronto police officer made the unfathomable statement that in order to avoid getting raped, women should stop "dressing like sluts," activists started mobilizing to send the message that victim blaming and slut shaming were not okay. After the initial Toronto march, solidarity SlutWalks started popping up around North America. FTB's Andrea Wong reported from the Montreal protest walk organized by members of Glam Gam productions and STELLA.
A True Progressive: Remembering Jack Layton Ethan Cox with a touching tribute to the late Jack Layton, a man who will be remembered by many for sticking to the progressive values he believed in.
My Little Pony – Friendship is Magic: The Perfect Drug Mike Gwilliam admits he is a Brony. A brony is someone who loves My Little Pony. For Mike, the show is an addiction, akin to chocolate covered heroin.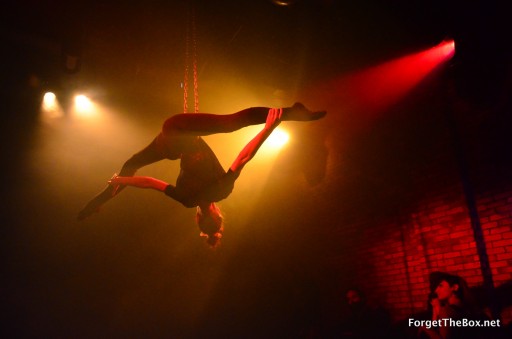 On Devil's Sunday, There Was Blood, Lots of It We've been covering the Blood Ballet Cabaret almost since they started and they keep getting better and better. Jason C. McLean was at their last show in Montreal for a while. He reports that it was bloody, funny and damn sexy.
Why Occupy? When the Occupy movement was about to come to Canada, some were asking if it had the same relevance here that it did in the US. In this piece, Ally Henderson showed us how the 99% in Canada had the same, if not more, reason to protest the gap between rich and poor.
Murder Most Raunchy: Glam Gam's If Looks Could Kill, They Will @ Cafe Cleopatre Glam Gam Productions have always done raunchy burlesque comedy well and don't mind a bit (or a lot) of nudity as well. With this show, they proved that they can do something else well, too: plot. Jason C. McLean reviews this all-out murder mystery.
Down the Rabbit Hole: Friday's Osheaga Experience This year we sent a team to Osheaga, covering shows, interviewing bands and taking it all in. On Day One, Jessica Alley reported that she felt a little like Alice in Wonderland.
Cum One, Cum All at the Cinema l'Amour This year, sex columnist Jessica Klein and film reviewer (now music and arts writer) Stephanie Laughlin went on a field trip of sorts, to the infamous Montreal porn theatre Cinema l'Amour on couples' night. Turns out the place lived up to its seedy reputation.
Pump Up the Bandwidth, Pirate the Internet After the now ousted, then still fighting Mubarak regime in Egypt shut off the internet completely, Jason C. McLean wondered what would happen if they try that here (which, because of SOPA, may be closer to reality then it was back in February when this piece was written). He argues that we may have to look to a 90s Christian Slater movie for a way to fight for our online rights.
Infringement Part 3: The End is Near Brian Keegan with his thrid report from the always interesting Montreal Infringement Festival. In this piece, he checks out the multimedia Smoke n' Mirrors show while Anal Pudding temporarily bunks down in his apartment.
Alien invasions are imminent. Sort of. Laurence Tenenbaum experiments with automatic writing in this piece he wrote on very little sleep. It's all about aliens, conspiracies, the Mayflower and chem trails. No animals were harmed in the writing of this post.
Day 1 Movement 2011: Welcome to Paradise Heidy Pinet filed three reports from the 2011 Movement electronic music festival in Detroit. In her odyssey of music and partying, she spoke with some of the key performers, kept things Detroit-local and avoided being swept up by a tornado. This is the fist in the series.
Why does women + being funny onscreen equal such a problem? Inspired by the film Bridesmaids, Stephanie Laughlin asks why women in comedies have, for the most part, been relegated to the less-than hilarious roles.
CMW Day 2: Pure Amazement – Alcoholic Faith Mission, Racoon Bandit, Whale Tooth and more As part of our Canadian Music Week coverage, Cassie Doubleday mixed a review of multiple shows with an analysis of the Toronto scene overall. And this while waxing philosophical about life and judging others.
Riding the Lightning With the execution of Troy Davis looming (now carried out) and the emergence of Rick Perry in the Republican presidential race (now a non-issue), Quiet Mike wrote about the borader issue of capital punishment and why the US is one of only five developped countries to still execute people.
Using Socialism to Finance a Transportation Revolution in Canada Taylor Noakes on the need for a better rail system in Canada and just how to pay for it. As one person in the comments noted, this is the first time they read an article on rail travel that didn't include mention of New York or Boston.
A Pirate's Guide to Downloading: Free Stuff, No Torrents, Faster Speeds, No Problem Mike Gwilliam with a guide of interesting ways to download stuff for free from the web you may not have heard of. From Mediafire to sports to heavy metal, you may be suprised about what you don't know.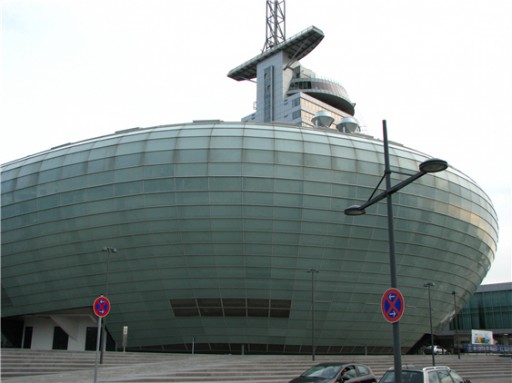 Das Klimahaus ist gut! World's first climate change museum gives visitors the 8th degree Tomas Urbina went to Germany and then got transported around the world…or at least that's how it seemed. He was visiting The Journey, an exhibit at the world's first climate change museum Klimahaus (Climate House) that takes visitors on a trek through all the world's different climate zones, from mountain glaciers to the desert. This is the first of his two part report.