Men aren't the only ones who can give the gift of pleasure this holiday season. Many men enjoy sex toys as much as, or even more than women, but might be more reticent to admit it, making Christmas the perfect time to spoil him. If he's a newbie or needs a little help getting past his ego, you can initiate him into the satisfaction of incorporating a few pleasure objects into his sexual repertoire.
To indulge his inner geek, try the Alien Fleshlight, which billed as "an unworldly experience that will abduct your penis and send it spiraling through in a real milky way!" It's no surprise the manufacturer of the #1 best selling sex toy for men would come up with a way to capitalize on every nerdy boy's Avatar and alien fucking fantasies. With its eerie, pearlescent blue sleeve, exclusive inner texture that features a Vortex canal, a Lotus node and an other-worldly double clit, it's sure to be a truly unique experience.
If he's been a really good boy, you could splurge for the Ultimate Alien Fantasy kid, which includes a copy of "This Ain't Avatar XXX" in both 2D and 3D versions. It sounds like we're almost creepily close to virtual reality sex where dicks and pussies protrude from television sets for our insatiable pleasure.
Or perhaps you'd prefer to get his motor running with the hottest new toy on the market for men, Fun Factory's Cobra Libre. With a sleek shape inspired by the curves of a sports car, it is a luxury vibrating toy made from hypoallergenic, medical grade silicone. It features a dual motor system that pulsates and oscillates in a unique pattern of vibrations around the ultra sensitive head of the penis. The interior bumps and ridges are said to simulate the feeling of receiving a blow job. Like many female vibrators on the market, it is fully rechargeable, waterproof and easy to clean. The discreet design is an added bonus!
The online reviews of this toy range from absolutely  glowing to dismal, with most of the criticism centering around the overly sensitive controls and low charge (30-60 minutes) compared with a high charge time (up to 12 hours). Some boast it can bring them to shuddering climax within minutes, while others longed for a extended shaft that delivered a wider range of sensations.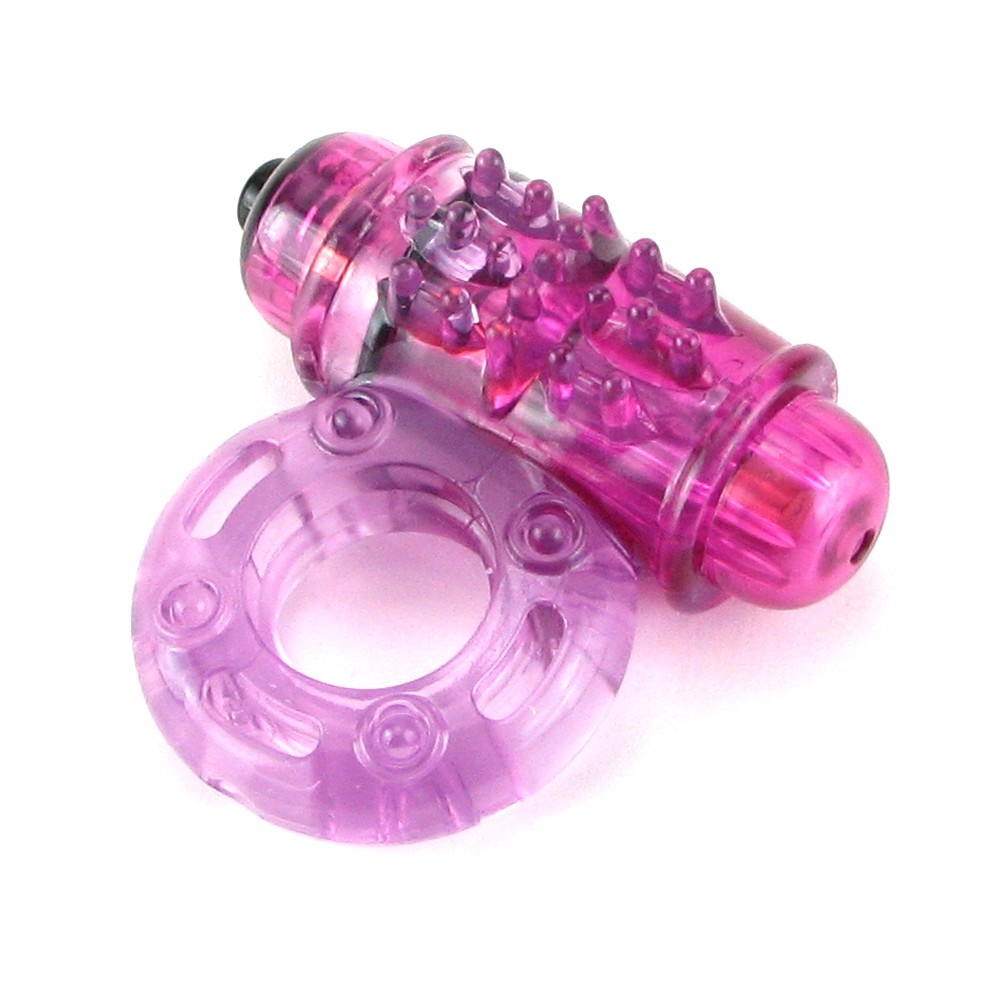 Although both the aforementioned toys come with a long list of unique features, they also both come with hefty price tags. If you're looking for a stocking stuffer that both of you will enjoy, look no further than the classic cock ring. Cock rings can help couples prolong pleasure by limiting blood flow to the penis, thereby delay ejaculation. Look for one that will fit snugly around the base of the penis. The most popular options are the vibrating ones, which range from battery-operated beauties to luxurious, rechargeable ones made from top quality silicone.