I think it's safe to say that sex toys are more popular now than ever. Shows like Sex and the City gave them mainstream culture recognition by featuring female characters talking candidly about their experiences with them. E. L. James' wildly popular 50 Shades of Grey trilogy took it even a step further by introducing S&M into the equation. Even the recent NHL lockout was deemed partially responsible for a 15% jump in sex toy sales at an Edmonton store that peddles to couples looking to "expand their horizons".
The sex toy industry generates upwards of $15 billion a year in sales, with nearly half of all women admitting to having used one at some point. Interestingly, married women are twice as likely to use them as their single counterparts. By 2020, UK online sex toy retailer Lovehoney estimates that sales will rise to $60 billion, matching those of our other favorite vibrating gadget, the smartphone.
"It's not just toys but soft bondage, too. Couples everywhere are going to be sexing up Christmas and realizing that stockings are for a lot more than stuffing presents in!" joked Lovehoney co-founder Neal Slateford.
In Canada, check out large online retailers like Lovedreamer and Pink Cherry for some amazing deals an unbeatable selection. Here are some suggestions to give her the gift of pleasure this holiday season: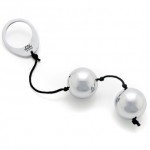 When a third of your stock sells out in the first 24 hours of sales, you know you've got a hit. Lovehoney introduced the world's first official 50 Shades of Grey pleasure products, with their star, the Inner Goddess Silver Balls, which secretly stimulate the G-spot with their heavy weight.
They might even make your lady "flush from the constant movement" and "needy, needy for sex", as they did Ana Steel, the trilogy's naïve heroine. With a combined weight of 221g and a girth of 3.75" each, they've been specifically designed for kegel experts who are seeking a new challenge.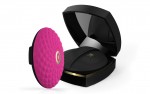 There's something to be said for the element of surprise in a sex toy. At first, this one looks like some sort of girlie flying saucer, resting in a discreet black compact. Turns out, the Make Me Over massager toy from the Bedroom Kandi line by The Real Housewives of Atlanta's Kandi Burrus, features a powerful, whisper-quiet motor that delivers 7 enticing vibration patterns. The disc shape allows for stimulation of a larger area, or it can be turned on its edge to focus on her most sensitive spots.
Best of all, it is made from body friendly silicone and charges via USB plug in the accompanying discreet compact that even features a mirror for lipstick touch-ups afterwards.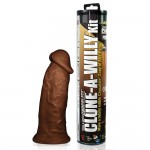 What started off as a company making incredibly life-like props for the film industry blossomed into the most popular take-home DIY dildo kit, Clone-A-Willy. Yes, it's pretty much exactly what it sounds like:  mix the molding powder with water, pour it into the provided tube, insert your favorite erect penis, wait a few minutes until it is set, and BAM, you've got a phthalate-free replica of your man's manhood for when he's not around. Comes in a variety of shades including hot pink, glow-in-the-dark, jet black and even edible chocolate.