The votes are in! Or rather, they were in a few weeks ago, but in this age of electronic voting you can never be too careful (ed's note: heh heh, great excuse, that will work, pats self on back).
To select the top posts on FTB in 2012, we employed the following process:
1. Site contributors were asked to select their two favourite posts by themselves and their two favourite by other writers. Votes were tabulated and those posts garnering two or more were automatically in.
2. We all had a great time on New Year's, then recovered for two days. Then many of us had to return to work and there was new content to get out. Then  it was another weekend. Then we realized that we hadn't gotten the top posts of the year out yet and should probably get on it.
3. Site editors weighed in and fleshed out the list
4. The final choices were then rearranged in a completely different and somewhat random order so no one can figure out how many votes each post got and so we could present them in a way that gives this piece a good flow.
No matter what you think of our process, you have to admit it's no dumber than the first past the post system or the electoral college.
Anyways, without further adieu, here are the top 24 posts of 2012 as selected by FTB contributors and editors: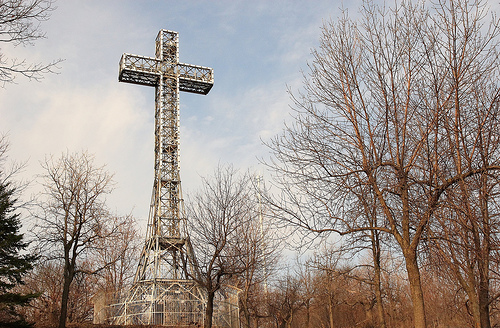 Cross Stolen from Mount Royal by Jason C. McLean  We've been running April Fool's posts for a few years now, but this one really seemed to catch on and even fooled a few people (mostly people who don't live in Montreal for obvious reasons). If you're going to say something about me spoiling the surprise, well, you're technically not supposed to tell an April Fool's joke after noon on April 1st, if you do, then you're the fool.
The Lies of Johnny Scott by Johnny Scott  Aaah, the things we'll do and say for love, or more accurately, to get laid. Johnny Scott has told a few whoppers in his time to get some action and now honestly lays (forgive the pun) them out for us in all honesty.
The Chocolate Farmer and the End of the World by Rana Alrabi  While many were focused on how the ancient Mayans had supposedly claimed 2012 would be the end of the world, Rana Alrabi looked at a film about a Mayan chocolate farmer. For him, this truly is the end of the world that he knows.
Oreos show their true colors by Julian H. Ward  Julian H. Ward weighs in on the controversy surrounding Oreo's pride cookie. Is Kraft commodifying Pride to sell a product? Does the right-wing protest against it have any teeth?
The Doomed Christmas Party by Taymaz Valley  If you decide to visit Taymaz Valley during the holidays, you'll be in some pretty interesting company. At least that's what his artistic hallucinations would have us believe.
It Ain't a Road Trip Without a Playlist by Heidy Pinet It's been a busy year for Heidy Pinet, going to NXNE, DJing around the continent, not to mention here at home. She did manage to find time to let FTB readers know what she was listening to and we're all grateful for that.
100th Nightly Student Demonstration by Emily Campbell  This year, FTB got back into video, video news reports to be precise. This piece by Emily Campbell takes the political pulse of the 100th nightly student demo just before the Quebec election.
Is Television finally better than the movies? by Stephanie Laughlin  Could it be that the small screen (well, not so small anymore, but you get the point) has finally outshone the silver screen in terms of quality? Self-described film buff Stephanie Laughlin admits this may actually be the case.
Blog on Blog: Late night texts from your cat By Jerry Gabriel  So Blog on Blog is a regular feature on the best blogs to go to for a particular topic. I wonder how long it will take before someone writes about cat blogs? Not that long, Jerry Gabriel got there right away.
Exploring The Art of Blowjobs With Camille Crimson by Jessica Klein Sex columnist Jessica Klein chats with self-proclaimed "geeky redhead blowjob expert" Camille Crimson. They talk about art and sensuality, two words rarely associated with the BJ.
Another Election – Another Assault on Gaza by Quiet Mike As rockets fell on Gaza, Quiet Mike reminded us that the last time this happened it was under very similar political circumstances. The election in the US had just happened and the election in Israel wasn't that far off.
 Canada is not an accident by Taylor Noakes We asked Taylor Noakes to write about the new PQ government removing the Canadian flag from the National Assembly. Turns out he was more offended by the part of tradition that Pauline Marois did decide to stick with: swearing allegiance to a foreign monarch.
Summer Time in Montreal: Sleep is Boring by Emily Hoge Transplanted maritimer Emily Hoge takes in the Montreal music scene marathon-style. She takes in The Unsettlers, Major Lazer, Speakeasy Electroswing and above all, the city's nightlife.
How to Open a Dialogue with Someone Against the Student Movement by Megan Dougherty During the height of the Maple Spring, Megan Dougherty took a step back from all the madness and urged red square-sporting readers to inform themselves before entering into a dialogue with someone on the other side of the fence.
The Lucasfilms purchase and why you shouldn't panic by Thomas O'Connor  Yup, Leia's a Disney Princess now, at least. Don't sweat it, argues Thomas O'Connor, as he explains why the iconic franchise falling into the hands of the mouse empire may not be such a bad thing.
Canada in 2100: a milder Montreal, a dryer Vancouver, and a prairie-free Alberta by Erin Hale A look into the future, the future of our environment courtesy of Erin Hale. Complaining about winter? Your children and grandchildren won't be so much.
If Harper is Statesman of the year then it must be 1984 by Jason C. McLean  Harper as statesman of the year? I point out that this nomination is less Orwellian than it is kinda lame.
Rumor: Wii U's Total Bill of Materials Estimated at $180 Two words: Time Magazine. They sourced this post on FTB talking about rumoured costs of the Nintendo Wii. Sidenote, I no longer trust Time as a source.
Cabin in the Woods by Pamela Filion Who doesn't like Joss Wheadon? Not sure, but I do know that Pamela Fillion surely does and she loves horror, too and this film has both.
Ponds and Meadows, Beers and Cookies: Elgin Skye By Stephanie Laughlin  FTB's Stephanie Laughlin had a chance to chat with the always loveable, clever and talented singer/songwriter Elgin Skye while Chris Zacchia snapped photos of her in a meadow. Elgin's influences, turns out, are not what you might expect.
400 students in the streets? Quebec's students are winning by Ethan Cox Shortly after Bill 78 passed the student protests became a populist movement. Ethan Cox reports from the massive Montreal demonstration and also the numbers game played in the mainstream media when events like this happen.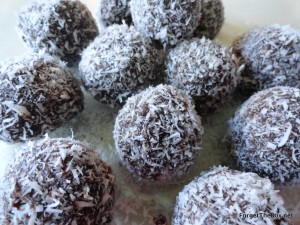 Bliss Balance Brownie Balls By Maria Amore  It's hard to pick the best post by Maria Amore, cause all of her vegan recipies are so damn tasty. So, we're just going to go with the sweetest…who doesn't like dessert?
Blue Monday & the agony of small talk by Dawn McSweeny  Dawn McSweeney waxes philosophical about the lack of meaningful conversations in the cold winter months. Something anyone living in a northern climate can relate to.
NXNE: The Bright Light Social Hour & Tupperware Remix Party by Cassie Doubleday This year, we covered North by Northeast for the first time. Ex-pat Haligonian and Montrealer now living in Toronto Cassie Doubleday was there for the whole event and in this post attends a tupperware remix party.