The 22nd Annual St. Ambroise Montreal Fringe Festival is fast approaching. As FTB's newly appointed arts and culture writer, and newer still friend of the Fringe, I was assigned what seemed to be the daunting task of writing a Fringe Fest week #1 Preview.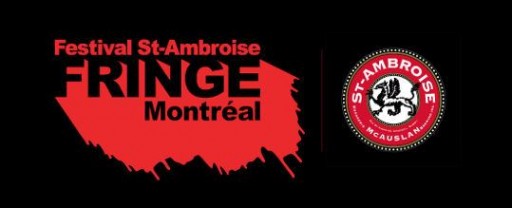 From June 4th to 24th, the Plateau Mile-End area will be overrun with more than 500 local and international artists, performing an array of music, theater, comedy and dance. By determining the line-up through lottery and keeping ticket prices low, the festival presents itself in the pursuit of wholly autonomous, uncensored and accessible art. But this vast and unrestrained collection can leave someone newly-acquainted with with the festival with an overwhelming sense of beginner's block.
Luckily, alongside their artistically liberating mission statement, comes some very welcomed words of encouragement: "At the Fringe, word of mouth is king. Ultimately, it's the audience who decides which shows are good and which aren't." These words thereby suitably announce the debut of my entirely unjustified, and mostly unqualified word. And all in the open, egalitarian spirit of Fringe.
Fringe's success hinges on audience participation and interaction. The unmediated festival is driven by the audience members' ensuing reaction. And this opportunity leaves every Internet-accessing Fringe-goer the sense of being both pioneer and critique, which is a delightful dream come true in what has otherwise been deemed an overpowering world of inaccessible high art.
In light of this, the first week of Fringe should be approached with inquisition, interaction and a little DIY initiative. "Fringe is about discovery." It demands fest-goers do some serious research and investigation. Be prepared to take some time working through the many pages of information and multiple links uncovering the vast selection of events. And be sure to keep an open-mind. Allow yourself to be captivated by the seemingly strange and outrageous. The festival invites goers to be shocked and scandalized, so test your intuition and take a risk.
Here are a few considerations…
As reviewed  last August, Glam Gam Productions is staging their roughly-burlesque murder mystery show If Looks Can Kill… They Will. If their performance past is any indication of what is to come, the shameless and unabashed Glam Gam troupe is sure to charm audiences in an uproarious and outrageous good time. This is a definite not-to-miss.
Running Friday, June 8th-16th at Cafe Cleopatra.
As part of the Fringe Festival's "After Dark Series", Seska Lee presents ACME Burlesque. A risque cabaret of belly dancing, circus performers and a striptease, the show promises to thrill audiences in a "truly interactive experience".
June 7th, 21h at MainLine Theatre.
As the name suggests, Fringe's Edition of the Strip Spelling Bee is an adult bee inviting guests to test their spelling skills at the cost of clothing. Get in the Fringe Fest spirit with an interactive After Hours evening of whooping and heckling. Takes place Wednesday, June 6th at MainLine Theatre. Consider overdressing.
Also, for a taste of visual art be sure to check out the Galerie Fringe Vernissage, Friday, June 8th at Studio Beluga.
For information, visit Montreal Fringe Festival's website.