With 2010 beginning I talk about some of my favourite films of this year and the past decade
Happy New Year Forget the Box readers!   New Years is that special time of year where everyone makes goals they pretend they're going to keep, drinks way too much, then dreads the fact that they'll be going back to work soon and most importantly film critics make lists of their favourite films of the year or in this year's case, the decade.   So, in no particular order, here are my lists for the best films of 2009 and the best films of the 00's (or however the heck we're supposed to call this decade)
My favourite films of 2009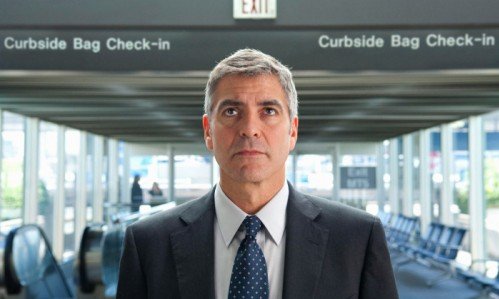 Up in the Air: Jason Reitman shows yet again why he's becoming one of my favourite American directors with this excellent tale of a man who travels around the world firing people for a living.
500 Days of Summer: Without a doubt, the best romantic comedy of the year. I love the script, I love the actors, I LOVE the soundtrack. Nothing but love love love for this film.
Bright Star: A beautiful and haunting film about first love from director Jane Campion, this film sadly came and went without too much notice when it played in theatres this fall. To make sure it doesn't fall into obscurity forever make sure you check it out when it comes on DVD.
Grey Gardens: While of course they could never top the real thing, Drew Barrymore and Jessica Lange gave amazing performances in the HBO film as Big and Little Eddie, relatives of Jackie Kennedy who went from high society grandeur to crazy cat lady squalor.
The Hangover: Without a doubt the comedy that made me laugh the most and hardest this year.   I've loved Bradley Cooper since he played Will on Alias so it's nice to see him finally starting to get some love from film audiences.
My favourite films of the decade
Lost in Translation (2003): This story of two strangers who find friendship in Tokyo is not only one of my favourite films of the decade but probably of all time.
There Will be Blood (2007): Daniel Day Lewis gives, without a doubt, the best male performance of the decade as Daniel Plainview, an oil man who's ambition, greed and ruthlessness enables him to be incredibly successful in work and incredibly miserable in life.
Children of Men (2006): Set in the not so distant future, this film tells the story of a world where women are infertile and the human race scramble to find some meaning to a world that has no future.   It's an intense and depressing subject perhaps, but it's so brilliantly shot and directed by Alfonso Cuaron that you can't keep your eyes off it for a second.
The Royal Tenenbaums (2001): The brilliant film that introduced me to the world of Wes Anderson.   While I love many of his other films, none have yet to top this film about a family of geniuses who reunite when the patriarch claims to be dying of cancer.
Le fabuleux Destin d'Amelie Poulain (2001): While the film boasts a great performance by the adorable Audrey Tatou, the real highlight of this film is the way that Paris is transformed into a candy-coloured fairy tale.   I've seen the film a hundred times and it's beauty still captivates me every time.