It's approaching that time of year, where Saint Laurent Boulevard gets shut down, the theatre folk flock and it's officially Fringe Festival. Each year Fringe comes by and there are an over-whelming amount of shows to go to. From drag shows to theatre to music to puppetry to burlesque, it's hard to know where to go with a bevy of great options to choose from. But do not fret my friends because I'm here to narrow down your fringe choices to the best of the best. That way you can spend your cold hard cash on good shows and good times (by which I mean beer).
Here are my OFFICIAL recommendations of what you should check out at this year's Montreal Fringe Festival:
Bedrock Burlesque
What's that I hear? All your favorite characters from The Flintstones have come back with a little more bump n' grind! Sitcom Burlesque takes you back ALL THE WAY!
We all know and love Bedrock, but what happens when the lights go out? Join all your favorite characters for a night of misadventure, music, dance and, of course, Burlesque. Think strip-tease with pterodactyl wings. It'll have you shouting YABBA DABBA BOOOOOOOBS!!!  (Please Note: The author of this piece is part of the team putting on this show, but then again, who wouldn't want to be) (tickets)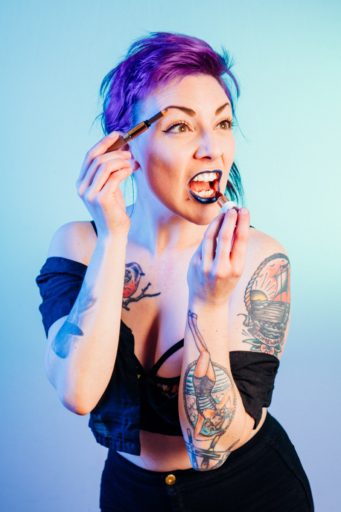 Messy Bitch
I personally love any show that's telling me to drink whiskey and become my inner bitchy self (pretty sure I'm already there). That's exactly what Jessica Rae does in her one woman show Messy Bitch.
Featuring humour, sass and two disturbing puppets, Messy Bitch is a 30 minute storytelling adventure about learning to give #zerofucks.
So grab yourself a bottle of whiskey, put your bitch face and join Jessica Rae in an extremely messy and all out ridiculous show. You won't regret it. (tickets)
Sexpectations
Do you like to be confused, aroused and a little bit taken aback? Then this is the show you definitely want to go see. Five-time Fringe performer, Maxine Segalowitz is not only the human behind PHACHINAH but also probably one of the silliest performers you'll ever witness.
Find out what exactly her first one-woman show has in store with a whole cast of different character every night. That's right folks, you might just be in it. (tickets)
House of Laureen: Backdoor Queens
The drag house that brought you Laureen: Queen of the Tundra is back and ready to take you behind the scenes. Enter through the backdoor and discover the secrets of all that's hidden in the wondrous world of drag. Leave your misconceptions at home and join these queens in a night of pure and utter naughtiness. (tickets)
The Mysteries of the Unseen World of the Clavis Argentum
Think dark theatre, magic, live music and all that you've been waiting for…. burlesque. The Mystical order of the Clavis Argentum is ready to envelope you into it's world of secrecy. There's a lot of surprises in this show brought to you by Jimmy Phule and Matt Risk. Prepare to be confronted and maybe a little disturbed. (tickets)
Ladies Advice For Ladies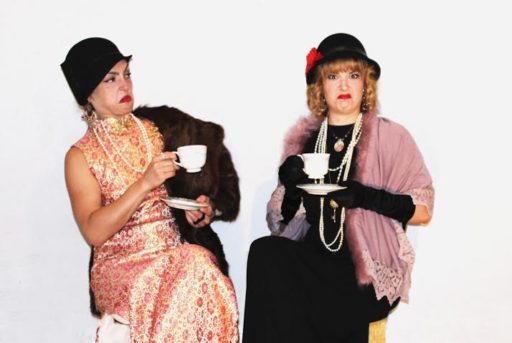 Are you a lady? Are you a gentleman? Are you none of the above/all of the above? Whatever the case come on down to witness the epicness that is Cafe O'Lait Cabaret. Ladies Advice for Ladies is a satirical cabaret for ladies, gentlemen and all who are both or neither. Brought to you by Marianne Trenka, Tessa J. Brown and Kendall Savage you'll be in for a treat that has more surprises than you're prepared for. (tickets)
Well there you have it folks, those are my backstage recommendations to all the goodies of Fringe. So grab yourself a beer (or ten) and find out just what this year's Fringe Festival has in store for you. The mayhem awaits you…
Full schedule at montrealfringe.ca