Having sex so hard it breaks furniture is an awesome life goal to have, extreme bump and grind. I was once sleeping with a guy in a fancy hotel and we did our puzzle so hard the headboard came off the wall. It was incredible.
I have broken my fair share of bed frames with rambunctious coitus. This time it was the box spring, right in the middle, his thrusting or my riding? Which one of us should sleep in the hole? Neither one of us cares at that point.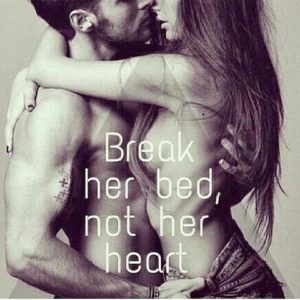 The best part of owning your own home or even just living by yourself (or partner) is having sex in every single room of the house. Up against the dining room table, leaning over the bathroom sink, on the couch, on the recliner, against the kitchen counter, on the washing machine during spin cycle, in the hallway, and then the forever classic bedroom sexcapades.
I once had a California king sized bed in my living room. It was the cuddle puddle. We had our TV in the fireplace, it was lovely. There were plush unicorns, artistic stuffed tentacles, and all the pillows imaginable. The perfect place to have sex except for the fact it was in the middle of the most trafficked area of the house. I know that at least one of my roommates had sex in the bed.
I have an affinity for vintage couches. There is one in particular that probably needs to just get burned. Trying to have sex on it would be painful, protruding springs and no padding making it virtually impossible to climax. The intense squeaks and moans of old furniture is the worst. Nothing discreet about it.
Who doesn't like the idea of being watched? Voyuerism is participation, baby. The only time it ever happened was in the same hotel room where we ripped down the headboard. My friend and my dude's friend were in the next bed over. It was lovely to watch them while doing it myself. We weren't touching but we were definitely connected.
There is a thrill when you think you are going to get caught. When someone might walk in the room and see you getting it on. I am a burlesque dancer, I give the illusion of sex and sultriness.Brings me back to high school and getting caught by my boyfriend's mom, awkward sauce.
I once had a roommate who lived in the living room with cubicle walls as her walls. There was no privacy, it drove her crazy. I am the kind of person that will poop with the door open. I have been referred to as a "mud woman" by my other roommate.
I am always naked. I love it. I am proud of my body and understand its imperfections. I love to show it proud as much as I can.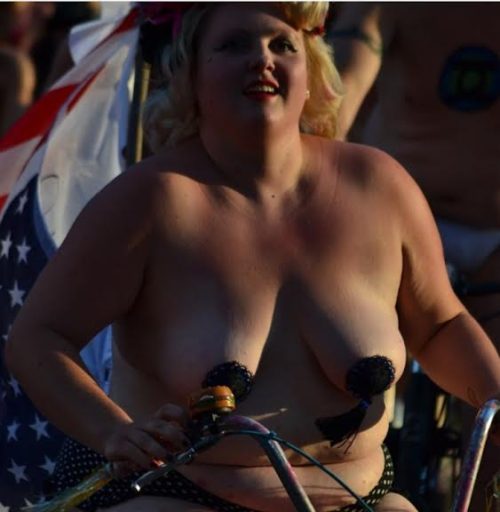 The World Naked Bike Ride is going to be happening again in Buffalo this coming Saturday. I am excited to participate again. It was truly magical. Although it will be bittersweet because my trike is out of commission. The back axel snapped. It was ok though because I didn't get hurt, and like three beautiful lesbians ran out of a tattoo shop to make sure I was ok.
My dad helped me order a new trike, its collapsible and awesome, but now that looks like an eBay scam. Boo. Thankfully my friend is letting me borrow her old trike for Saturday. I know it's mostly mental but I am legit scared to ride a regular two wheel bicycle.
The Naked Bike Ride's motto is Nude Not Lewd! Less Gas More Ass!  It is about cycling being good for the environment, lessening the stamp we put on the environment with transportation and the burning of fossil fuels. The naked bike ride is also about bringing awareness of cyclists in general and sharing the road safely.
You can see me now when I'm naked, tits to the wind, but you don't see me when I am fully clothed with reflective safety gear on. Cars are oblivious to bikes, it's dangerous even in the bike lane.
Last year I was slow riding and ended up falling to the back of the pack, the police escort was the only thing behind me. I felt like a nude fugitive.
Being naked outside during the day is sensational. There were more naked guys than girls, a lot of meat and potatoes in the wind. Very few naked ladies. I get it. I feel like a troll doll most of the time. I am a day rise vampire. Bathing in sun rays only to turn to dust. As I sit here the construction workers outside have already starting drilling so what does it matter anyways.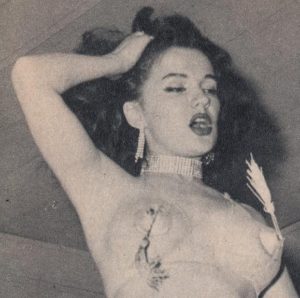 I should be making pasties, which I will be giving to girls at the ride to encourage nudity. It's amazing what a little nipple disc can do for someones confidence, add tassels and they are unstoppable for life.
The moral of this blog is that life is too short not to have sex in every room of the house. It's  kind of hot if people watch, and riding your bike naked in the sun with a thousand other people is the best feeling in the world.
Be empowered, enjoy life to the fullest, never be afraid. If they are gonna watch, give um a show!
P.S. I am looking for questions for future Ask Cat Blogs! Ask Away…