The colours of Autumn will be be brightening up our spring showers, along with some educated archaic classical jazzy entertainment at the Divan Orange this Saturday.
Olenka and the Autumn Lovers, fronted by Polish singer/songwriter Olenka Krakus and formed in early 2008, have a mingled Eastern European influence and many elements of North American country and folk music.   Putting together the sounds of cello, violin, accordion, trumpet, saxophone, lap steel, Mandolin, and glockenspiel into a pleasant groovy thoughtful sound, Olenka's sophisticated storytelling lyrics, strongly influenced by her memories of communist Poland and the country's folklore, with themes of social injustice and personal responsibility.   In 2008 they released three albums, Warsaw Girl, a self-titled full length, and Papillonette.   And Now We Sing, their sophomore album, which has just been released has already widely gathered critical acclaim. A great show to see for those interested in a enjoying an entertaining display of talent while learning a bit of cultural and musical diversity.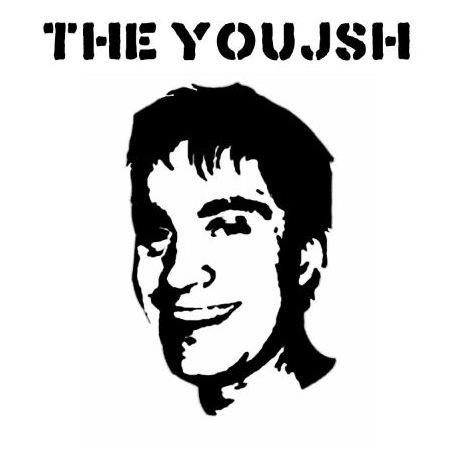 Classical and Jazz rooted McGill students contracted by St-Henri underground klezmer-punk scene inspired Malcolm Sailor have formed the eclectic, Balkan-sounding, raucous yet still elegant Youjsh.   Originally influenced by klezmer and Slavic music, Youjsh floats between an unpredictable void of party and artistic music, their members aiming for success and sexual conquest.   Their music is fun, and amusing, and just simply brimming with talent; they have an obvious fascination with their good friend Steve Day, which every one of their songs are names after, which shows off their comedic character.   Great talent and originality aside, these originally more classical and Jazz oriented delinquent McGill students are here to enjoy themselves and entertain, changing their flow and sound often and still keeping us interested, giving that "just go with it" feeling.
Canadian Melodramatic Indie/Folk band Folly and the Hunter are bringing a unique contribution to the indie genre, blending the American folk tradition with ambient post rock influences.   Their compositions have tranquil build ups of   dramatic energy, cascading into a positive arcade fire-ish, Sufjan Stevens sounding melody, washing away our sorrows , leaving us refreshed and content, with feelings of good-natured satisfaction with the way things are.   Their debut album, Residents, released in early 2011, is a nice preview of what Folly's the Hunter has to help us accept and enjoy.
Get out of the rain and come add some color to your night, at Le Divan Orange, 4234 St-Laurent, Saturday May 7
Advanced tickets are $6 or 4-for-$19 at Indie Montreal. 8$ at the door (if not sold out).
Tickets are also available at Cheap Thrills and Atom Heart record stores. Doors open at 8:30.
* Photos courtesy of MySpace