What do you get when you mix sultry burlesque with future distopian society? A damn good time! Bad Ladies and the Detective is a show being produced by two amazing burlesque talents, The Lady Josephine (Montreal) and Cherry Typhoon (Japan).
The ladies of this show are pretty damn sexy but what really blew me away was the stellar narrative elements that really keeps the plot rolling and the clothes coming off. The ladies even go as far as to incorporate prerecorded video elements of their distopian society… and if I'm not mistaken they even used CG special effects! The detective is on a wo-man-hunt to end the joys of stripping, but can she catch all the Bad Ladies?
As per the show,
"In 2XXX, Art is forbidden by the world government and everyone is monitored on the 'KENSAKU System'. But, Some artists escape from KENSAKU and create a cabaret show that breaks people free from the government's brain-washing. Thus are born…the Bad Ladies!"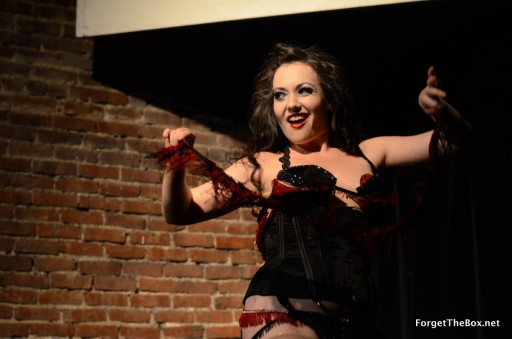 This show is fun, smart and super sexy AND you get one last chance to check em out! They're performing an encore of their sold out show Monday October 22nd at Theatre St. Catherine.
www.facebook.com/events/332984526798597/
Don't miss it!
Photos by Chris Zacchia