You may have seen that meme. The one contrasting two Bernie Sanders rallies.
In the first image, taken when he was still running for President, Bernie's in a stadium surrounded by thousands of people. In the second, he's promoting Hillary Clinton to about 150 people in what looks like some sort of auditorium:
So, what happened? Did Bernie really drop that far in popularity in such a short time? No, he didn't. By most accounts, he's still one of the most popular politicians in the US.
I suspect the sharp attendance drop isn't due to the speaker but rather the subject matter. It's not what the thousands who flocked to him in the primaries want to hear him say, or at least not what will motivate them to come out in droves and hear him speak.
Think of a famous musician or band that you and quite a few others adore. They've got so many hits, but they also have that one album that really seems out of place. Now imagine they were going on tour and promised just to play songs from that one album very few like.
Sure, some may show up. Diehard fans and those few who actually do like the obscure material. But it won't be anything like the attendance they would get on a regular tour.
It's not that people no longer like the artist, they just don't like the tunes they'll be playing. It's not that people no longer like Bernie, it's just that they really aren't fans of "We have to all vote Hillary to stop Trump."
Now some of those Bernie fans staying home may very well vote for Hillary Clinton to prevent a Trump Presidency. They're just not super excited about doing it.
DNC Logic Fail
It could have been easy for the Democrats this election cycle. They could have picked someone who inspired people by the thousands. Those who flocked to Obama in 08 but felt disappointed overall by the result were ready for Bernie to be the next phase, the one that would actually make the change happen. People who never voted before, or never voted for a major party before, were ready to do so for Bernie.
Problem was that the Democratic National Committee (DNC) and establishment Democrats already had their nominee (the leaks proved it). They didn't want Bernie to run for President under their banner, but they did want the people who flocked to him to vote Democrat in November.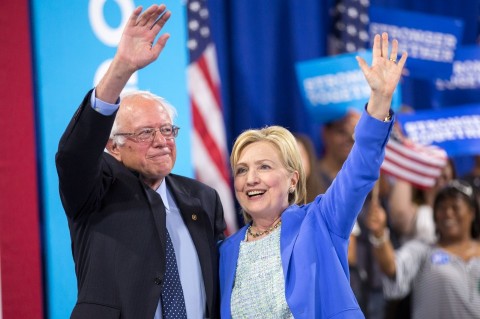 The Dems thought they had the perfect solution: rig the Primaries against him, then convince Sanders to come on board and support Clinton. They had to make some concessions in the platform to do so, but it didn't matter, once elected, they could do what they wanted to.
They got Bernie on board, so why didn't their plan work? Surely all these people were just following a charismatic leader and would continue to follow him wherever he led them.
That thinking by the DNC is why America now faces the prospect of a reality TV star turned Twitter troll turned cornball fascist actually becoming President. The Democrats couldn't see outside of their own bubble of top-down leadership and cult of personality.
If they had looked deeper, just a bit deeper, they would have remembered that Bernie Sanders had been saying the same things in pretty much the same way for decades. None of it had received much response outside of Vermont until 2015. They would have realized that it was only after the Occupy Movement happened and people began searching for a political voice that was aligned with their thinking that Sanders went from being someone people knew (and loved) in Burlington to a political phenom that millions wanted to see in the White House.
The movement that backed Bernie existed before it became Bernie's political revolution. The people involved chose him as their champion and he agreed. When he stopped speaking for them and started speaking for Hillary, it was the end of that unofficial contract. They had chosen Bernie as their representative, they never chose Hillary, even if Bernie did.
You can co-opt a progressive politician. You can't co-opt a progressive, bottom-up movement. The only thing you can do is embrace it and let it tell you where to go. The DNC clearly didn't think of that, and now they're paying for it.
Bernie's Movement in Pieces
Now, Bermie's movement is fragmented politically. Some have followed Bernie and gone to Hillary. Revolution later, stop Trump now, presumably. Others are supporting Green Party Presidential Candidate Jill Stein, which makes most logical sense policy-wise.
A few, though, are outright voting Trump, I'm guessing to give the middle finger to the DNC, also probably all white. Some have chosen Gary Johnson of the Libertarian Party, which really confounds me. He's like the anti-Bernie on many issues.
Yet, there are more who plan to simply write in Bernie's name on the ballot and others who plan to stay home, or go to the bar, on election  day.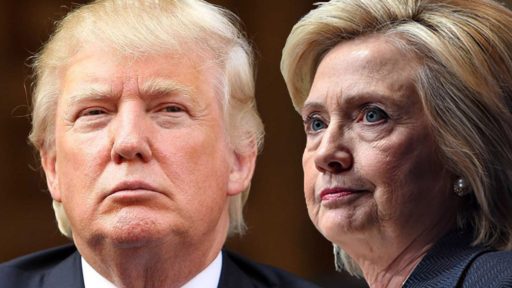 So this huge block of voters that would have all voted Democrat? They're not a block anymore. Also, those volunteers that would have campaigned for Democrats up and down the ticket provided Bernie was at the top? Not gonna happen. Huge opportunity missed.
Instead, the Democrats' path to retaining the White House relies on their traditional supporters and the fear of a Trump victory. Currently, Clinton and Trump are pretty much tied, with Clinton losing in key battleground states. Sure, it's only by a little bit and tonight's debate may turn that around, but the fact that it is even a contest is the real problem, a problem that the DNC could have avoided.
With all of the former Berners added to those who always vote Democrat added to those who fear a real life version of Idiocracy, Trump wouldn't have stood a chance. The debates would have just been icing on the cake.
People want to vote for something. Now they have to vote against something and that's never a good situation.
As for Bernie, he'll draw the crowds once he starts playing the hits again.