Tabloid journalism and the internet have killed any semblance of privacy for celebrities. We devour every little detail of their lives, especially their sordid and deviant sexual behavior. Maybe we like it because we thrive on drama, or maybe because it makes us feel a bit better about our own sex lives. At any rate, 2012 was a banner year for sex scandals of all sorts from illicit tapes to irate masseurs.
Hulk Hogan Sex Tape
Deep down, pretty much everyone loves a good celebrity sex tape. Watching someone famous at their most intimate and vulnerable usually just reminds us of how human they are when we hear their banal sex talk or catch a glimpse of their awkward orgasm faces. It's hard to say what the best part is about the grainy, black and white Hulk Hogan sex tape where he bangs a hot brunette named Heather Clem who happens to be the ex-wife of Hogan's supposed best friend, Bubba the Love Sponge. Is it the thong tan lines, Hogan pausing to look at but ultimately not answer his ringing cell phone in the midst of it all or his Hulk of an erection.
Hogan claimed that he was completely secretly filmed without his permission, and even sued Gawker to the tune of $100 million for publishing an edited version of the tape, which they claim to have received from an anonymous source and refuse to take down.
John Travolta's Never-Ending Gay Rumours
It was not a good year for John Travolva's heterosexuality. First there were the allegations that he exposed his eight-inch member to a masseur during a private massage and proceeded to grope the masseur and offer a reverse massage with a happy ending. The whole ordeal ended with Travola allegedly proclaiming that "Hollywood is controlled by homosexual Jewish men who expect favors in return for sexual activity." Travolta obviously denied the claim, rebutting that he was across the country when it happened.
Then the lawsuits and gay rumours just kept coming: his tendency to visit gay bathhouses, expose himself to cruise-ship employees and a six-year long affair in the 1980s with a former pilot.
Elmo Likes Young Boys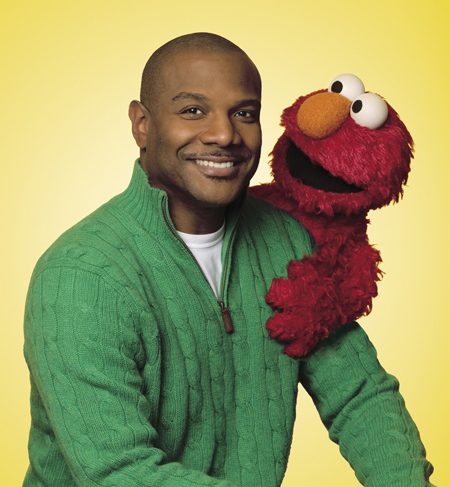 One of this year's biggest sex scandals is brought to you by the letters E-L-M-O. Kevin Clash, the 52-year old puppeteer for Elmo, the little red Muppet that everyone loves on Sesame Street, was accused of having consensual sexual relationships with at least four different teenage boys.
After the first came forward, three more accusers surfaced seeking damages of between $75 000 and $5 million. One of the accusers, Cecil Singleton, claimed to have engaged in sexual activity with Clash on numerous occasions over a period of years that Singleton ended because he was uncomfortable with the age gap. The allegations have forced Clash to resign from his position on Sesame Street. "I am deeply sorry to be leaving," said Clash in his parting statement, "and am looking forward to resolving these personal matters privately."