I was born in Canada and I have no other country that I could theoretically be considered a citizen of. I guess that means I'm safe. Unfortunately, there are quite a few people who do not fit this bill. Even if you were born in Canada, if you could conceivably claim citizenship in another country, you are now a second-class Canadian citizen under the law, thanks to Harper`s Bill C-24, the so-called "Strengthening Canadian Citizenship Act," which passed on June 11th.
Now, anyone convicted of "terrorism or treason" could have their Canadian citizenship revoked if they are a dual citizen or there is a chance they could become the citizen of another country. That means if your grandparents were born somewhere else, you could conceivably get citizenship in that country and the law applies.
C-24 Makes C-51 a Whole Lot More Real
If you qualify as a second-class Canadian, you may not be too worried. You're not planning on committing treason or carrying out a terrorist act and neither are your friends.
Well, now that C-51 is law, it's not clear just what constitutes terrorism and what doesn't. The current government is free to label activists they don't like as terrorists, as is any future government until the law is repealed. Economic boycott, a respectable and effective tactic, could also fall under terrorism according to C-51.
Working in tandem, C-24 and C-51 make it possible for a recent immigrant or someone born here to lose their citizenship for doing something that has been legal up until now and should always be.
Ironic Nightmare Scenarios
Imagine, if you will, a Canadian citizen who could theoretically live in another country. They take part in, say, an Idle No More solidarity action. Harper and company decide to label that terrorism.
This person then gets labelled a terrorist or terrorism promoter under C-51 and then loses their citizenship under C-24. Effectively forced to leave Canada for defending the one group that actually has a right to be here but are treated as second-class citizens already.
Now imagine a Jewish Canadian who participates in the Boycott Divestment and Sanctions movement criticizing Israel. If the government decides to label this economic terrorism, C-51 would make this person a terrorist.
Now, given that Israel grants a right to return to all Jewish people, this person would be considered someone who could go and live there and therefore could lose their Canadian citizenship under C-24. So, they could be forced to live in the very country they are urging a boycott against.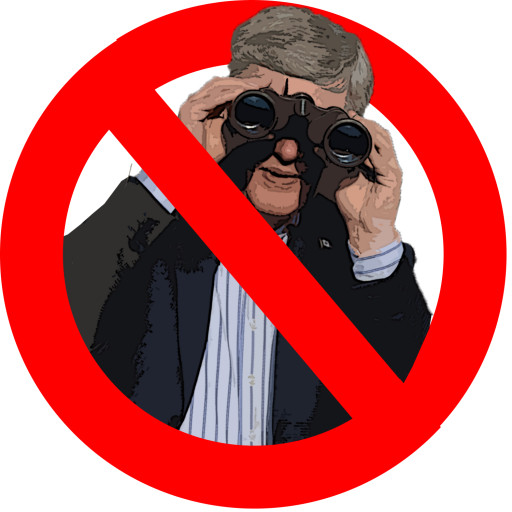 What C-24 Really Is
Above all, C-24 is an intimidation tactic. As long as the risk of being deported or left in limbo for speaking your mind is present, protesting the government or their friends just won't seem worth the risk to many.
Revoking citizenship for actual crimes or actual terrorism is one thing. Making the consequences dire for expressing an opinion not in favour with the current powers that be is truly frightening.
Change through the political process is important, but without a grassroots opposition that is free to mobilize, it is irrelevant. When you take away the right to protest and oppose, you're basically left with a fully democratic, open and transparent dictatorship. Yes, people get to change the dictator every four years (or sooner in a minority situation), but when they're in power, only parliament and mainstream media pundits can oppose them, not the general public.
This should not be a partisan issue or even a left-right thing. Dictatorship is bad no matter who the dictator is.
I wouldn't want to live under a Harper dictatorship any more than one run by Mulcair, Trudeau, Gilles Duceppe or even Elizabeth May, though the last one, I have to admit, would at least be entertaining. As long as these two laws stay on the books, that's pretty much what we're getting.
I don't use the "d" word lightly, in fact this is the first time I have used it in relation to Canadian politics. But then again, I don't take C-51 and C-24 lightly, either, and neither should you or, for that matter, anyone.