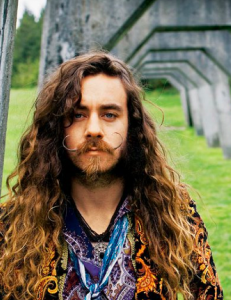 Now that Movember is coming to an end, it's time to recap all the really interesting and off beat blogs about what happens when men attempt to grow out their facial hair.
Today's Blog on Blog is here to cut through the many sites dedicated to those who know what to do, those that don't, and those who make growing a mustache a very strange experience.
Some, after raising money for charity organization that focus on men's diseases, like prostate cancer and mental health, will go back to shaving above the lip, while others might keep their 'staches to shield their mouth from the cold months ahead.
Although this prospect might seem appealing, it can only be beneficial if you really know what your are doing. For the many men who don't know what to do with their facial hair there are plenty of sites dedicated to future mustachios who just wanna learn how to groom or find out what will best suit them.
What can you say about a manly mustache, except it makes you feel like an elite private-eye on a undercover op. Well, maybe not everyone, but that depends if you can grow a "Tom Selleck" or not.  If I've learnt anything from movies it is if you want to impress and keep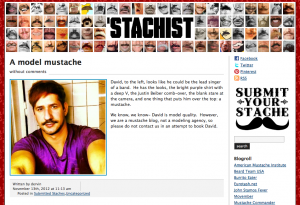 those ladies and have riches beyond belief, then you will need at least a pencil mustache.
Okay, well here is your complete guide to Movember blogs:
Stachist
This site is a daily diary from various people on the subject of their facial hair – why not? Men, women, this site chronicles mustache growth without discriminating.
Art of Manliness/ 35 best Mustaches of all time
This is the list of the top 35 best mustaches of all time: they range from Tom Selleck's famous "Magnus" to Frederick Nitzsche's intense "Shanuzer."
Anyone can join the club…except apparently women, children and Justin Beiber. Why would you want to be a member of a club that would have you as a member? Well, because you have a wicked mustache, that's why! The F.A.Q. is peppered with great question about the process of growing a proper handle bar mustache. And the group photos are hilarious to top it off.
Instructables/How to grow and maintain a manly mustache
Here's a step by step guide on how to grow and keep your mustache looking sane and stylish. This blog is one of the best guides for novice mustache growers.
Parks and Recreation/ Ron's Mustache
When you think of manly there is only one man who really stands out on television these days and that's the charcter Ron Swanson (Nick Offerman). Let him guide you through your movemeber, because the man knows how to grow one!
Come one, come all! Watch the feats of strengh mustache competition. A collection of anomalous facial hair.
Keep updated on the state of people's facial hair and how far they've grown so far this season. It is Movember so there are more members then ever before.
The Score/Hockey's Greatest Mustaches

There are some wicked staches out there in the hockey world. And although some of these players might not have been the best players to play the game, many wore the best hockey staches of all time.