I've always liked the joke that the quote on Quebec license plates "Je me souviens" (I remember) isn't a statement of national pride but actually a reference to the winter. It's always there, lurking, in the shadows of Mont Royal.  Yet as much as winter is an integral part of the Canadian identity and image, this won't be the case for much longer.
Though temperature changes of a few degrees of the earth's surface might not sound like a lot, it will have a drastic impact on Canada's geography. It is predicted that global climate change will result in almost 40 per cent of land-based ecosystems making changes from one ecological community type – such as forest, grasslands or tundra – toward another.
So here's what your kids and grandkids can expect by 2100 (88 years from now):
A milder, muggier Montreal and Toronto, a drier Vancouver
The St. Lawrence region will see more precipitation (25 per cent) but also milder temperatures, meaning Montreal  and Toronto will probably turn into Chicago, which is currently turning into Mobile, Alabama. (For real, they are planting Southern trees)
And Vancouver, after thousands of years of suffering through the rain in the summer will see a lot less. This might sound nice to some of its residents who are sick of the rain, but it will have a pretty big impact on B.C.'s aquatic community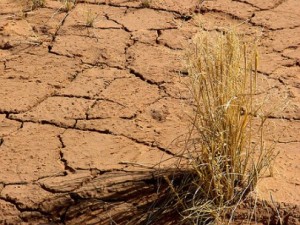 Saskatchewan, Manitoba, and Alberta will be hardest hit
NASA says the hardest hit will be Western Canada, particularly the prairies and the boreal forest, which are expected to retreat northwards. What this means is that as the region heats, the prairies can expect a drastic change in ecology and lifestyle.
"So anywhere in Canada where you are currently at what's called an 'ecotone,' or the transition zone between the prairie plant communities and the boreal forest plant communities, that's where the greatest change will be observed," said NASA collaborator, Jon Bergengren, a global ecologist and earth systems scientist.
This is the sort of thing that has led to the collapse of civilizations in the past,  but in our modern world plentiful water and tree-lined streets  of Alberta and Saskatchewan will be rationed to the 1%.
(Umm…paging Stephen Harper…)
Drier Southern Alberta and Ontario
Southern Alberta and Ontario in particular could face strains on their water as rising temperatures increase evaporation, according to the University of Waterloo. A similar effect will be felt in Ontario, as the Great Lakes water levels start to drop.
Retreating forests
As temperatures rise, Canada's famous boreal forests will recede farther and farther north. More than half of the forest is predicted to vanish in the next century, according to the Canadian Wildlife Federation. And drier conditions further south mean more forest fires of increasing intensity.
A smaller and less healthy Arctic
It's not exactly news that the polar ice cap is shrinking and sea levels are rising thanks to a warming earth. What is becoming more apparent though is thevariety of ways this can screw with the planet, from extreme weather to sinking cities. In Canada's Arctic regions the temperature has already changed four degrees celsius, which is leading to more waterborne illnesses, according to National Geographic.
Which means that
Ecologically speaking, Canada is about to go through some kind of climate change vortex. Changing temperatures, retreating forests and glaciers, more rain, more forest fire will tip the balance in many ecosystems.
Or as NASA says:
While Earth's plants and animals have evolved to migrate in response to seasonal environmental changes and to even larger transitions, such as the end of the last ice age, they often are not equipped to keep up with the rapidity of modern climate changes that are currently taking place. Human activities, such as agriculture and urbanization, are increasingly destroying Earth's natural habitats, and frequently block plants and animals from successfully migrating.
*Photos from Wikipedia, arbyreed (via Creative Commons), and