This article was originally published on QuiteMike.org.
After dissolving parliament, Conservative Leader Stephen Harper promptly lies to Canadians about the election's cost
October 19th 2015 has been the chosen date for Canada's next election since Prime Minister Stephen Harper won his first majority parliament back in 2011. It should be mentioned that the fixed election idea belongs to Harper's Conservative Party which amended the Canada Elections Act.
What Canadians didn't expect at the time was a 78 day election campaign marathon. The longest election since 1872 when the country was just five years old. Well buckle up Canada because that's what harper has brought us. This Canadian Election will be twice as long as past traditional elections and twice as expensive to tax payers.
After dissolving parliament, Prime Minister Harper stood outside Rideau Hall yesterday and announced the 11 week campaign. He then blatantly lied to Canadians as to why he called the election more than a month early by saying "As it my intention to begin campaign-related activities and it is also the case for the other party leaders, it's important that these campaigns be funded by the parties themselves, rather than taxpayers."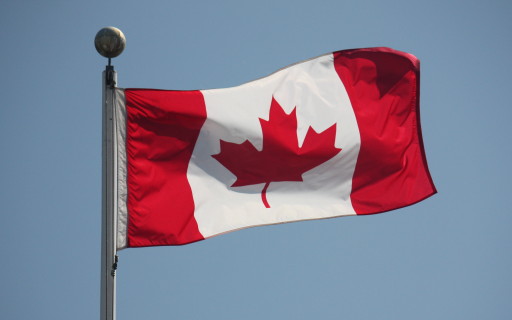 The Conservatives of all people should know how bullshit a statement like that really is. Last year they changed the election rules to allow more money to be spent on longer campaigns. Approximately $685,000 for each day beyond the basic 37-day campaign. Campaigns that are 50% funded by the public.
After being challenged about the statement from a CBC reporter, Harper repeated "I feel very strongly that if we're going to begin our campaigns, if we're going to run our campaigns, those campaigns need to be conducted under the rules of the law, that the money come from the parties themselves not government resources, parliamentary resources or taxpayer resources." WTF?
In the last election of 2011, taxpayers refunded 50% of each party's spending limit, which was just over $20 million for each party. This time around thanks to Harper's rule changes and early election call, the limits will be above $50 million each.
It should be noted that as the only right wing party in Canada, the Conservatives have raised more money than the other major parties combined. A long expensive election works to their advantage which I imagine was the plan all along.
Green Party Leader Elizabeth May sarcastically joked about the rules being fair then said "What isn't right is to claim that the taxpayers' aren't subsidizing this election. It's going to cost Canadians tens of millions of dollars more because for all of those horrible attack ads that we are about to hear — we will be bludgeoned in our own homes by attack ads — and every single one of those attack ads, we are paying for half."
Opposition Leader Thomas Mulcair of the NDP spoke about the need for change and said the campaign is about priorities. "Mr. Harper's priority is spend millions of dollars on self-serving government advertising and an early election call."
The cost of the early election to the Canadian public is not the only thing Stephen Harper lied about in his opening election speech. He also falsely claimed his Conservatives have balanced the budget despite having a deficit for eight straight years including this one. He even had the gall to say that the Canadian Economy was stronger, but I'll get into that story another time.
Over the next 78 days, there will be plenty of time to expose the lies and the policies of Stephen Harper's Conservatives. In the meantime, please do not allow an extremely long hate filled campaign to keep you from voting. It is too important.
Check back with Quiet Mike and our partners at QuiteMike.org throughout the campaign for all the election coverage you can stomach. We will do our best to keep all the parties honest.