Hey guess what? It's Canadian Music Week in the Tdot! For those of you who don't know, CMW is a massive festival held in Toronto every year that boasts a buttload (around 1000) of incredible musicians playing shows at 60 venues around the city. There's also a conference, a comedy fest and film fest. Sound overwhelming? Well, it can be, so we've compiled a list of shows we think are not to be missed. And kids, don't forget to buy a wristband (they're only $60), try to alternate beers and water so you don't fall down and piss your pants and miss out on stuff, and check out the website for show times, locations and availability. Mostly though, just have a kickass time. This is the kind of shit we Canucks live for, right?
Tuesday
The opening day of the festival is somewhat sparse, however, that just means there is no reason not to check out the showcase at the Dakota Tavern. Trent Severn and Jeremy Fisher will make a killer combination beginning at 7:30pm. Trent Severn is made up of Emm Gryner, Dayna Manning and Laura C. Bates, each of whom have had exciting music careers prior to joining forces in this folky group. Their wonderfully melodic songs paint a portrait of the Canadian landscape sung with beautiful three part harmonies, and accompanied by acoustic guitar, bass and violin.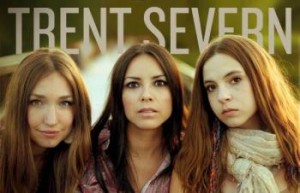 Jeremy Fisher is celebrating the recent release of his fifth album, Mint Juleps, an acoustic-driven album that highlights the strong songwriting of this two-time Juno nominee. The album has the spirit of his live shows; in fact it was recorded live off the studio floor, a refreshing and brave idea in the world of digital technology. Mint Juleps contains original songs and covers that Fisher plays live, and you can expect a mix of upbeat dance along numbers and slower, finger-picked soulful songs at the show. His set begins at 8:30pm. If you can't make it out Tuesday, fear not! The showcase will be repeated on Wednesday night.
Wednesday
Stars (with Yukon Blonde)
Montreal band Stars are an exciting indie pop band who use electronic layers under soft, wonderfully nuanced vocals sung by Torquil Campbell (also of Memphis and Broken Social Scene) and Amy Millan (also of Broken Social Scene). They are something of a hidden gem in the Canadian indie music scene, but have steadily been gaining popularity. To promote their recent album The North, they toured with Metric in late 2012. Check them out at the Danforth with Yukon Blonde, another must-see act. Doors open at 8:00pm. They also play on Thursday with opening act Said the Whale.
Colin James
This six-time Juno award winner, hailing from Regina, has done it again with his fifteenth studio album, aptly named FIFTEEN. The album, featuring rock, blues, gospel and pop infused songs has been nominated for a Juno. On this record, James collaborated with industry greats including Gordie Johnson (Big Sugar, Grady), Tom Wilson (Blackie and the Rodeo Kings, LeE HARVeY OsMOND) and Thomas "Tawgs" Salter (Lights, Josh Groban). Hear the latest and greatest from Colin James at Lee's Palace, 10:00pm.
Thursday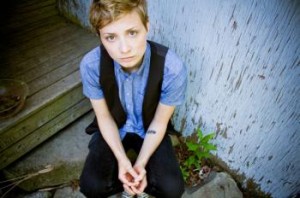 Mo Kenney
This newcomer into the Canadian music scene is just 22 years old, but writes with wisdom well beyond her years. Her self-titled debut album, produced by Joel Plaskett, is a fantastic collection of original tunes which feature her strong vocals and solid guitar skills. From Waverly, NS, she recently announced she will be playing with symphony Nova Scotia next season, alongside Plaskett. Her showcase is at the Great Hall at 9:00pm. She's also opening for Ron Sexsmith on Friday at 9:15 at the Randolph Theatre. Don't miss Mo Kenney; you will not leave disappointed!
Two Hours Traffic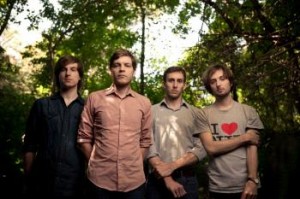 This award-winning alternative band base their songs on pop melodies, built from the bass and drums up. Another east coast act, from PEI, they also collaborated with Joel Plaskett on many of their albums, but in trying to evolve their sound have teamed up with Darryl Neudorf (Neko Case, the Sadies, the New Pornographers) for their most recent release, Magic. Their collection of mostly love songs are filled with catchy hooks and emotional and lyric depth that will keep the songs lingering in your head and heart long after the show is over. Catch them at Lee's Palace at 12:00am.
Friday
LeE HARVeY OsMOND
Former Junkhouse frontman Tom Wilson (also with Blackie and the Rodeo Kings) has taken on a psychedelic acid folk solo project. His debut album as LeE HaRVEY OsMOND, A Quiet Evil, was critically acclaimed and added to the Polaris Music Prize long list. His follow-up album, Folk Sinner, features Tom's signature grit and subject matter revolving around growing up in the sixties and experiencing the political unrest that plagued North America at the time. Tom is featured on guitar and vocals, and has an array of guest artists including Margo Timmins, Hawksley Workman, Colin Linden, Oh Susanna, Andy Maize, Colin Cripps and Paul Reddick. Andy Maize, Oh Susanna and Colin Linden are also featured at his showcase at The Great Hall. This show will be raw, and it will rock! Doors open at 8:00pm.
Yukon Blonde

Formed in 2005 in Kelowna, BC, under the name Alphababy, the indie rock band changed their name to Yukon Blonde in 2008 and changed from a moody style to a more raw, guitar-driven rock sound. They were later named one of the 10 Canadian bands destined to break by 2010. They certainly have done well for themselves since, receiving critical acclaim from CHARTattack and Exclaim! Magazine. Their song "My Girl" off their 2012 album Tiger Talk reached number 30 on the Canadian alternative chart. Don't miss this band! They play at 9:40pm at the Kool Haus. They are also opening for Stars at the Danforth on Wednesday.
Saturday and Sunday
Ninique Royer
Ninique Royer's vocal style has been compared to Ray LaMontagne. There's a soulful rasp to it, which combined with his expressive lyrics and soft acoustic guitar strumming, make for truly moving music. For a quiet, eloquent evening, catch Ninique's set which begins at 9:00pm at the Central on Saturday.
The Maladies of Adam Stokes

Toronto based band The Maladies of Adam Stokes were formed in 2009 and in a short time went from playing small clubs to sold-out shoes at the Horseshoe Tavern. This six member group were recently featured on CBC's Searchlight contest, and in 2012, released their first full-length album City of Trees which they are currently promoting. Their songs feature beautiful and thought-invoking melodies, backed by a band including the foundational bass and drums, with guitars, piano, violin, trumpet and glockenspiel, resulting in a powerful collage of indie folk wonder. It'll be worth staying up to catch their late Saturday night set at the Free Time's Cafe at 1:00am.
In My Coma
Toronto based alternative rock band In My Coma is made up of a trio of strong players who put on a great live show. Their music is influenced by Brit-pop of the 1980s. They tell unusual stories and use unexpected chord changes, yet it works and the result is a collection of interesting and melodic songs that will get you grooving along. They are about to embark on a cross-Canada tour, but before that see In My Coma play a showcase at the Horseshoe Tavern at 9:00pm on Sunday, or you can catch them earlier in the week at Cherry Cola's Rock N' Rolla Cabaret at 10:00pm on Thursday.