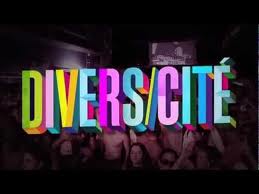 Montreal's summer festival train continues chugging along with the bold, brash and always fabulous Divers/Cite festival. Running from Monday, July 30th to Sunday, August 5th, the 20th incarnation of the multidisciplinary LGBT festival features a wide variety of live music, DJs, films and art that "celebrate the value of diversity in a spirit of sharing, solidarity and openness with the world".  The two outdoor main stages have moved from their usual home in the Village to the Old Port's Quai Jacques-Cartier.
Some within the city's gay community view the move as considerable progress towards mainstream public acceptance. "It has become like a festival occasion where, in the beginning, we were like Barnum and Bailey – the circus. Now, we've become banal," local gay activist Michael Hendricks told the CBC.
Most of the programming is free and outdoors, and open to people of all genders and sexualities. Get out your rainbow flag and neon short shorts for this weekend's highlights:
If you're looking to start your party on Friday afternoon, look no further than the inaugural edition of Ohh La La, especially if you're into cyclists in spandex biking shorts. At 4pm, a crew of about 400 cyclists from the Friends for Life Bike Rally will roll into town to complete their 600 kilometer ride from Toronto to Montreal to raise awareness and funds for people living with HIV/AIDS. Their arrival will be followed by DJ sets at the Grande Place from Toronto's Shawn Riker and the Dutch duo Chocolate Puma. Closing the night is the influential, high energy house music of the charismatic Brazilian DJ Ana Paula.
Friday night there's tough party competition from Apocalipstik, another first-time event that aims to unite the city's best alternative queer partiers together for an all-out celebration of alternative and electropop music. Starting on the Loto-Quebec Stage at 6pm, the night features the gorgeous strings of Sarah Neufeld (Arcade Fire, Bell Orchestre), the insatiably catchy urban rhythms of French songstress Fanny Bloom, and the self-proclaimed 'Dirty Pretty' glory of Toronto's Dirty Mags, among others. Rounding out the night is a performance by Glam Gam Productions, which if you're keeping score, you'd know is my ridiculous burlesque family. We'll be performing a very sexy, special number choreographed by the amazing Gabrielle Coulter. Needless to say, I'm getting a little wet just thinking about stepping out onto the biggest stage I've ever been on!
Apocalipstik is being presented in association with Montreal's hottest new queer bar & venue, the Royal Phoenix, and is being hosted by the bar's owner and artistic director, Val Desjardins, along with the infamous duo behind the city's Gaybash parties, Sally & Tyler.
On Saturday night, get your glitter on for the Mascara Drag Night, hosted by Montreal drag legend Mistress Mado at the Grande Place. With a planned homage to Whitney Houston and a tribute to Dalida as well as performances from local luminaries and newcomers to the scene, the 15th anniversary of Mascara promises to be a glamorous night of gender-bending glory.
As if you weren't already partied out, there's a full-on, 10-hour long dance party to close the festival on Sunday. Starting at 2pm at the Grand Place, this non-stop house music marathon features the likes of Spanish superstar DJ duo CHUS & CEBALLOS and celebrity remixer and producer David Morales. Bonus points if you can dance your way through all 10 hours without developing any blisters on your feet or passing out due to heat exhaustion.
Afterwards, you've only one full week to recuperate until the start of the Montreal Pride festival, which features the city's most brightly-colored parade!
For a full schedule and map of the site, visit http://www.diverscite.org.