The artsits of Café Cleopatre have some new neighbours. No, the businesses evicted by the Angus Development Corporation and the city haven't returned, but at least now, the boarded-up look is gone and has been replaced by graffiti.
On Friday, over 30 artists organized by Sterling Downey, operating under the name of Bombe sur la Main and with the approval of the Quartier de spectacles transformed the facades of the boarded up buildings on St-Laurent between the Monument Nationale and St-Catherine into art.
While it might be strange seeing the infinitely recognizable front of the former Montreal Pool Room turned into a mural, it's definitely an improvement on what was there just after the business moved across the street a few months ago. In fact, while it's sad that the block had it's newly forming life sucked out of it by Angus head Christian Yaccarini so he could build an office building where it doesn't belong, it is cool to see what these artists have done with the place. There's even a tribute to Café Cleopatre and the Red Light history of the area.
No matter what you think of this initiative, though, you'll have to agree that it's better than an office tower.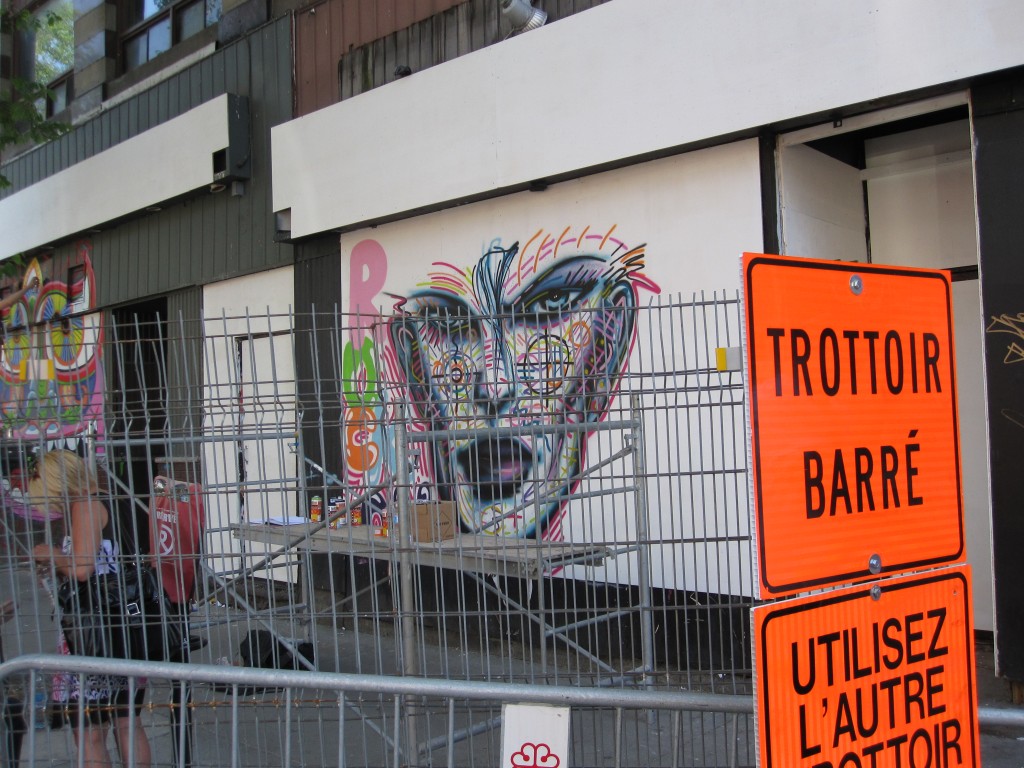 Photos by Jason C. McLean
For more, including photos of the completed works, please click here. For a video report by the CBC, please click here.