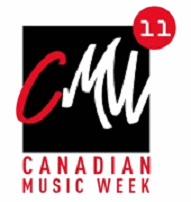 Throughout the coming weeks I'm coming to be doing a series about Canadian [New] Music Week. The articles are going to focus on artists performing, venues you should know and events that you want to attend. Part two tells you about The Indies. We'll also be keeping you in the loop about CMW 11′ Film Fest.
___________________________________________________________________________________
Alright friends, how have you been? Last month we dropped a quick note about CMW 11′, which runs from March 9 to 13 in beloved Toronto, and I'm just wondering how your planning is going (interrogation about to happen)…
Have you bought your tickets or wristband (better option)? Got your rideshare on Craigslist?
Planned what you're gonna say to your boss (Conjunctivitis or pinkeye it gives you two days clear!)?
Mapped out Toronto, putting X's and O's on all the venues you're gonna hit and bands you're gonna see?
Signed up for a couchsurfing.org's account and booked couches?
Oh geez, I'm giving myself anxiety. That's a lot of planning. You know what though? I believe you can do it and should. It's gonna be a wild, yet a semi-professional ride. Anyway, enough questions. Here's the dish of what's up with the 2011 The Indies awards (see playlist for hints).

Create at MixPod.com
(****PARTY TIP ALERT****PARTY TIP INFORMATION ALERT****)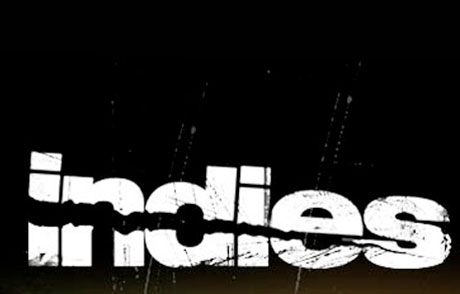 Thumbs up and pats on the back – The Indies
Alright, I'm trying not to say the "i" word anymore but since it's in the title I'm gonna have to (oh man). Every year CMW presents awesome awards to Canadian and international artists in the independent music sector. It's a high-five they can keep on their shelf in honour of their achievements. Let's be honest, everyone loves to be acknowledged and promoted by someone else. The nominees and categories where announced on Monday, February 17. After browsing through the selection here's some award categories and artists I'm hoping will take that honour and high-five back to all of us for supporting their music (though if it were up to me it'd be Broken Social Scene for every one. But that's kind of biased)…
Album of the year? I'd be happy to see Tokyo Police Club's Champ (Dine Alone) or Caribou's Swim (Merge) win. These two artists seem to put in the effort to evolve, recreate and keep their own music credible to themselves. Truly very different types of music, but both equally acknowledgeable and great albums that I can listen to on the drop of a hat without shouting, "TURN IT OFF! I can't listen to this crap anymore. NO MORE."
Group or duo of the year…hands down…should go to Broken Social Scene (BBS). BBS are the foundation of Canadian independent music and artists. Over the years they've done a lot of shit. Seriously, let's do a quick break down – they've played with everyone from Tom Cochran to Land of Talk's Elizabeth Powell, helped shape the music careers of bands like Metric, Apostle of the Hustle and Feist (who was an original member). They've created their own label (Arts & Crafts), which is run by Kevin Drew (lead vocals), and contributed to the Canadian political environment by hosting events centred on raising awareness for social, environmental and economical issues plaguing Canada today. And their music is fucking awesome – unique, ever-changing and one step ahead of everyone. Really, they're group of the decade not just year.
Broken Social Scene – 7/4 (Shoreline) by cityslang
We all love to dance and this paragraph is about asking, "Who makes you really wanna dance the most?". All the nominees in the electronic artists/group of year make me want to dance. But two stand out – Chromeo and Crystal Castles. Montreal's Chromeo mixes sweet dance beats with good lyrics and works closely with bands like Halls & Oats to learn how to better their music style by adding elements of the past and repurposing them for future additions. Dude. And Crystal Castles's new single Not In Love with Robert Smith just makes my heart beat. I'm gonna cross my fingers for either or. Like come on, who doesn't like Robert Smith or the fact that the lead singer of Chromeo, Dave 1, has a Romantic French Literature degree from NYC University? Honestly, intelligence is just too hot to handle.
Next topic? The lovely and yet underrated category of Francohone artsits. This year's nominees include:
Bernad Adamus
Karkwa
Les Trois
Marie-Mai
RadioRadio
I'm a big fan of RadioRadio. They put on a good show, they're hiliarious guys and the music jumps around and mixes with a variety of genres. But, we all know Karkwa grabbed the Polaris Music Prize this year, so it might just got to them. I'm still gonna send telepathic "win-waves" to RadioRadio. I mean, They've got a good combo going, even better than the number six at Wendy's. mmmm Wendy's.
International single of the year should go to The Black Keys, Tighten Up…close runner up? Mumford and Sons, Little Lion Man. I was reviewing some of the other bands and thought to myself, "Wtf? Money truly may outweigh talent for some." BUT, each to their own. Back on topic – The Black Keys just do it for me – really. They've got a kind of electric, rock, blues thing going on that just makes you want to sexy dance around your house and on the sidewalk as you groove down the streets. Let's just tighten up and give them the award, because if this "The Dirty Heads" band wins I may just have to throw a pen at someone's head (REALLY? LIKE REALLY?).
Here's an interesting category you may have overlooked – Children's artist/group of the year. Have you noticed how awesome the music is in the world of little people (and I don't mean what you think I mean). Look at Yo Gabba Gabba, that dude is awesome. He has the kids dancing to MGMT, rockin' out to Of Montreal and some random additions like Apples in stereo. So it only seems appropiate that this category be included, and here's who's standing out:
Andrew Queen
The Monkey Bunch
The Kerplunks
Peter Lenton
Rik Barron
Oh and yes there will be performances during The Indies. So these are the artists who will be performing live during the event: Janelle Monae, Shad, Hollerado, Bombay Bicycle Club, Hannah Georgas (awesome, awesome, awesome), and Desperate Union. And for those of you "without" pinkeye, you can tune into XM Satellite Radio's, The Verge for a live broadcast of The Indies.
Here's where you can peruse the full list of selected nominees and their proper categories. While you're doing that make sure to grab your tickets and check out the full list of artists playing at CMW Music Fest this year and the various other fun stuff going on!
In my next edition of the CMW 11′ article series I'm gonna give you another playlist, some bios of local, national and international artists and sneak peak of where….Secret!
Oh shit, I almost forgot to talk about the party (insert evil laugh). TRICKS! Word is…or word has been said…or they've mentioned…the best party of the year is after The Indies awards. We're gonna dig a little deep and get you the goods on this tip and make sure you know exactly the validation of this piece of information (sweet rhyming action in this sentence).
Cool beans. Check out the FTB events calendar for up-coming events. Jenn Grant & the WAWA show in pen next week.
LATER.
CMW photos courtesy of cmw.net & The Monkey Bunch photo courtesy of firetheimagination.ca