Just who was Armen Ohanian? No one really knows, and that's essentially the point of Dear Armen, a new play premiering in Montreal this weekend.
"She was very careful in the crafting of her self," noted Kamee Abrahamian, the show's co-creator, adding that Ohanian "left behind a mysterious trail which her biographers, and now we, are still trying to decode."
What we do know about this turn of the century artist is quite an impressive biography. She survived the anti-Armenian pogroms in Baku and went on to have an international career as a dancer, writer and translator. Ohanian founded a theatre in Tehran, a dance school in Mexico City, wrote a collection of memoirs and had time for affairs with some of the biggest stars of the day.
"A friend of mine who runs the women's resource center in Armenia told me about her a couple of years ago because she knew I was a burlesque performer and she thought I would be interested in the story," Abrahamian recounts, "she was right, her story was completely inspiring."
The first person Abrahamian called was Lee Williams Boudakian, who became her co-writer, co-performer and collaborator. Both are Canadian-based artists with Armenian backgrounds and they had found their muse.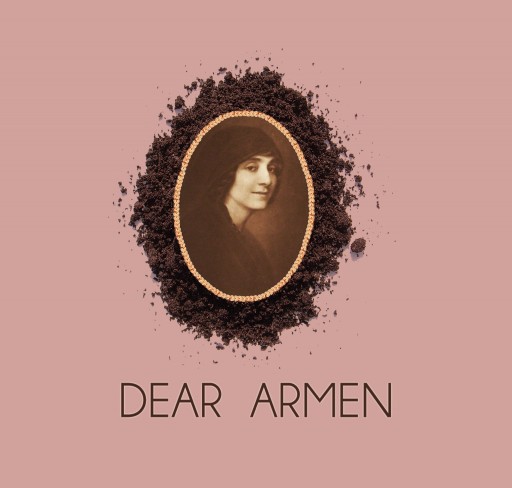 "Both of us were also really excited about the fact that we finally found such an enigmatic Armenian woman in history," Abrahamian remembers, "I was drawn because of Armen's performative work and nomadic life, Lee was drawn to the same I believe, as well as Armen's supposed queerness."
The product of this collaboration is described in their press release as "a blend of traditional Armenian dance, erotic performance, spoken word and live music." For some, myself before this interview included, juxtaposing the term "traditional Armenian" with the word "erotic" clashes with some very prevalent preconceptions about Armenian culture.
Abrahimian is no stranger to the stereotype of a very conservative, religious culture, she's dealt with it her whole time as an artist, as has Boudakian. In fact, it made things difficult for the pair as they started out as artists and, frankly, she's tired of hearing it.
"It's not just others who assume Armenians are typically conservative, but Armenians themselves fall into that cliche as well in their thinking and approach to family and culture," Abrahimian argues, "I find these assumptions to be irresponsible, constricting and narrow minded – a trap that is heavily laden with learned habits and religious-patriarchal narratives, which is a subject that comes into focus in the play."
"Our history is full of people who push the envelope like Armen Ohanian did," she says, "Sergei Parajanov, Atom Egoyan – the fact that we chose to live in such derogatory frameworks, and why we don't talk about the females who have been a part of these so-called progressive, avant garde movements in Armenian history, is proof that these traps exist. How about we stop referring to the Kardashians as the ambassadors of all Armenian people!"
Speaking of the Kardashians and pop culture (and admittedly reaching for a segue), Abrahamian is probably best know in this city for the Blood Ballet Cabaret, a show that took various pop culture tropes like fantasy/sci fi, high school graduation, Disney, video games, childhood fairy tales and slasher movies, infused them with some damn sexy and creative burlesque dancing and turned them on their heads. While that show may have been dormant for a while, it is coming back with shows as part of this year's Zoofest.
Cher Armen is produced by Saboteur Productions, a company Abrahamian founded in 2013 with Blood Ballet alum Tiffany Golarz and Abrahamian hopes that the audience she has already developed will check out her new show, despite the different feel.
"I wouldn't be here if it wasn't for the BBC," she comments, "it brought me to this point in my work today and I welcome the BBC audience to see Dear Armen for this reason. Yes, its a more thoughtful piece, but every art form has it's own way of being clever or embodying a certain message. I'd like to think that we can be open to embrace and play with the different shapes these narratives take."
The shape this particular narrative will take is one where the audience is expected to move around a bit. They're calling it audience immersive theatre. The show's venue was also a mystery for a bit (maybe not one akin to who Armen Ohanian was), one that has now been solved on the show's Facebook event page.
If you want to immerse yourself in the world of Armen Ohanian and the daring original theatre created by Kamee Abrahamian and her team, there's still time.
Dear Armen Trailer from Saboteur Productions on Vimeo.
Dear Armen runs one time only in Montreal Sunday, June 1 at 8:30pm (reception 8pm). Reserve your tickets through lorikamee@gmail.com