Don't you hate it when you go to see your favourite band, all ready to sing along with the songs you know, the lights go down, they hit the stage and soon enough you figure out that they're just going to play their new material. Aargh, right? Well, in most cases, that would be the reaction, but that's not the case with The Dears and that surely wasn't the case last night.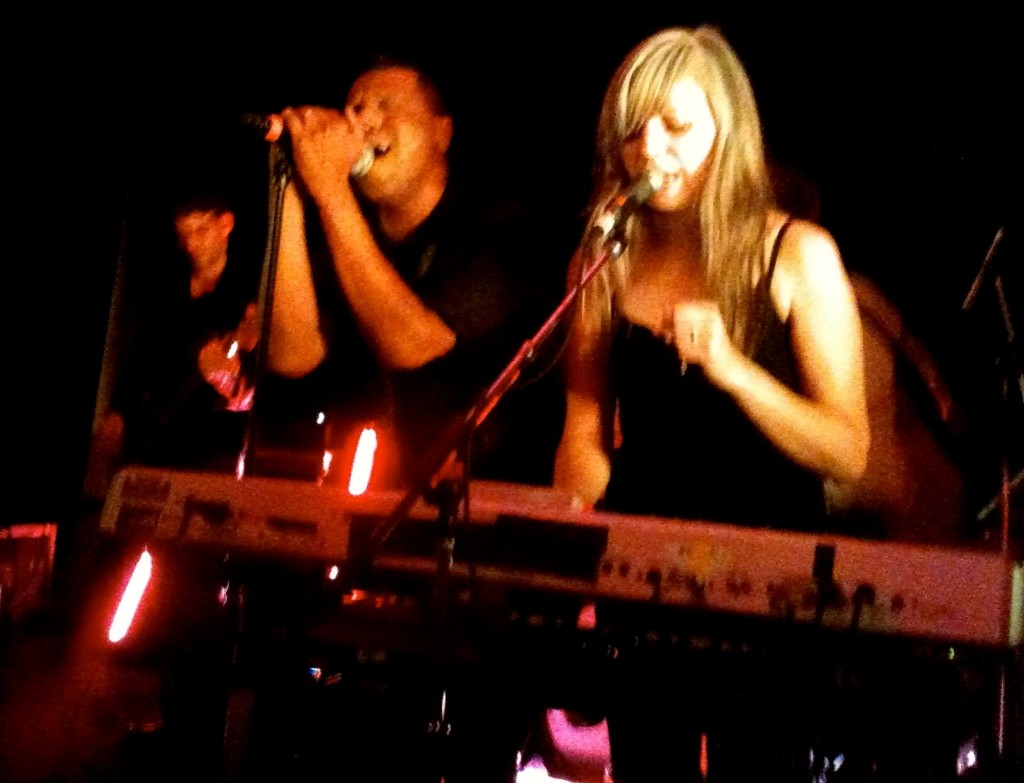 Full disclosure: while I've been aware of the existence of a Montreal band with indie success called The Dears for a while now and have even heard a few of their tunes, I'm not all that familiar with their repertoire. So, when lead singer Murray Lightburn asked the rather healthy crowd in Mission Santa Cruz to bear with them as they played their entire new album in order, I wasn't all that concerned, in fact I was kinda relieved…I could sing along with as much knowledge of the lyrics as the guy next to me who had most likely been following this band for a few years.
And sing along I did. The Dears' songs are catchy to say the least, but a special kind of catchy, the kind that has heart and soul but still rocks out. They're a very intimate band with honest, thoroughly relatable lyrics and this was a very intimate show where the band completely related to the audience.
The venue helped. It was in a church basement, albeit a church basement room designed for performance and it felt like a church basement show, but with much better sound quality. Not like this band needed the help though, they seem like the type of musicians ready to play any room and make it feel like your living room.
A little over an hour into the show, they left the stage, returning after an encore chant to play almost an entire other set, this time consisting of tunes most of the people in the crowd knew. It didn't matter to me and I'm guessing that most of the crowd felt the same way. Yeah, they knew these tunes better than the other ones, but with The Dears, all songs feel just as comfortable.
The new tunes are just as good as the old ones and they all fit into the experience that is The Dears. A familiar and welcoming experience where you get sucked in by the music and don't want to leave. If I go to a concert by the Rolling Stones, I want to hear Sympathy For The Devil and Satisfaction, but if I go to a concert by The Dears, just hearing The Dears, whatever they play, is good enough for me.
For more Dears, please visit their website, their MySpace or check them out tonight (October 1st) at Mission Santa Cruz, 60 Rachel West, $20. For now, enjoy some vintage Dears…