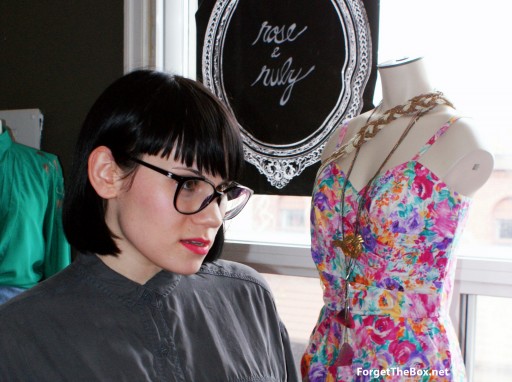 Xchange collective's Spring Fling event was a delightful afternoon for Montreal fashionistas of all shapes and sizes.

To paraphrase Stanci Tucci in The Devil Wears Prada, I am completely fascinated with how when put together right, clothes can truly become a work of art; and that art is something you spend your life in. Fashion has really only become a passion of mine in the second half of my twenties; growing up I was a tomboy. The idea of embracing any sort of femininity as a child for some reason repulsed me; I was much happier learning to shoot guns at Boy Scout camp then earning sewing badges at Girl Guides.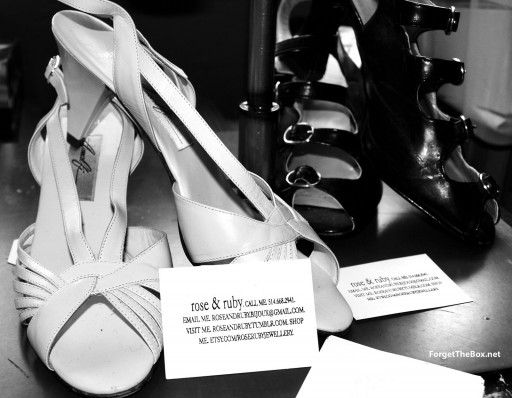 While my shift from jeans and converse to skirts and wedges may have began when I realized I no longer wanted to simply hang out with boys but date them, I've learned to embrace the joy in dressing nicely for myself. I may not conquer the world in that dress and heels, but damn it if sometimes I feel like I just could.
My day job often makes me want to do nothing after work but curl up in bed, paint my nails and watch Game of Thrones. So I was thrilled to find a weekend assignment this last Sunday when the Xchange Collective put together Spring Fling. While it was most definitely not feeling very spring like that day, I giddily headed down to St-Laurent for the promise of  a clothing swap and exhibition for vintage shops like Citizen Vintage and jewellery designers like Genevieve Savard. To top everything off food and drink vendors em and seb  and Pure Tea offered baked goods, tea and alcoholic drinks abound. Work the next day be dammed, how can a gal possibly say no to a glass of sangria as she makes her way through racks of free dresses, bags and shoes?!
I had promised myself that I was going to be financially responsible after a weekend of partying (aka being financially irresponsible) and not actually purchase anything that day. Of course once I got there, I knew it would be impossible of me not to leave without purchasing something. My favorite vendor at the Spring Fling was Rose & Ruby, which is the brainchild of Gina Bourne. Gina came to Montreal in 2009 from Ottawa and has worked her way up from working at a jewellery store to designing her own completely adorable vintage inspired pieces. I for one will proudly be wearing the brooch I bought for a long time to come.
I was more then pleased with my haul from the clothing swap portion of the afternoon; for an entry fee of three dollars I found myself going home with three dresses, a necklace, two sweaters and a shirt all courtesy of some of the chicest guys and gals in town. Thanks Xchange collective for putting on such an awesome event and here's hoping there's many more like it to come…