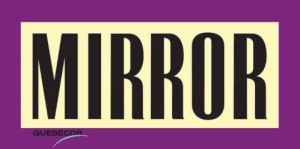 It's been a tough summer for English language media in Montreal. In May, the Hour (later known as Hour Community) ceased operations of its weekly alternative newspaper and on-line website. The death of the Hour came as no surprise; it had been in trouble for years.
Concert promoters led by Gillett Entertainment Group (known presently as Evenco) opted to concentrate their advertising in only one alt. weekly (the Mirror) in order to save money, marking the beginning of the end for the Hour as other advertisers followed suit.
In June, it was announced that the Hour's only English rival was also stopping the presses permanently. Montreal's oldest alternative weekly the Montreal Mirror published its last issue on June 21 and simultaneously closed its website.
Unlike the faltering Hour, the demise of the Mirror came as a shocking surprise to many. Sun Media, a subsidiary of Quebecor and owner of the Mirror cited the "the growing popularity of digital media" as the reason for its decision.
If that decision is to be believed, I have to wonder why the "digital media" aspect of the Mirror was shut down as well. The online version of the Mirror could have been the place to go for all things Montreal; instead I'm left to wonder if the more conservative Sun Media simply didn't want to continue publishing a more left-leaning weekly newspaper.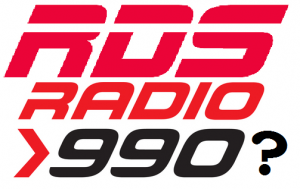 Last week, Bell Media applied to the CRTC (Canadian Radio-television and Telecommunications Commission) to convert TSN Radio 990 into a Francophone equivalent RDS 990. Montreal's only English sports radio station and home of the Montreal Canadiens is being put out to pasture.
Bell Media says the motive behind its decision to convert to French was due to Bell Media's acquisition of Astral Media earlier this year in which Bell took over three English language radio stations (an acquisition still under review). The CRTC does not allow a corporation to own more than three stations in a market with less than eight; unfortunately the CRTC also sees English and French as separate markets even in the same city.
The CRTC however is not the problem, if anything the CRTC is not strict enough and it should reject the Bell/Astral deal outright. The last thing we need is one or two media empires controlling our airwaves and information, not to mention the higher consumer prices it will lead to.
The dilemma with TSN 990 lies with Bell Media itself. In a case like this, I would have expected Bell to file for a CRTC exemption in order to maintain ownership of the growing English sports station. Bell of course didn't even bother, leading me to believe this had been in the works for months.
I'll be the first to admit I have a profound interest in keeping TSN 990 on the air; my uncle is none other than former voice of the departed Montreal Expos and co-host of the 990 morning show Elliott Price. It would have been nice to get a few comments from him on this piece, but apparently the on-air personalities of the station are not permitted to talk about the situation.
So…in a city of over 800,000 anglophones, Montreal is still the sixth largest English community in Canada and yet we are left with no alternative newspaper, one major newspaper (the Gazette) and soon to be six privately owned radio stations. To put things into perspective, Winnipeg with a population less than 700,000 has 21 English radio stations (four French).
If the current trend persists, English culture in Montreal will continue to decline. I understand I live in a French city, in a French province. I also understand that some of our hard-line French populace might wish to see this trend continue, but I'm not convinced it's even about language. Guess how many American radio stations are broadcast in Montreal…six.
As with everything these days, money is the driving force behind these corporate decisions, and as always it's a minority that stands to suffer the most. Capitalism at work I guess. Hopefully the CRTC will do the right thing and deny the Bell/Astral deal, but I'm not holding my breath.
Follow Quiet Mike on Facebook and Twitter