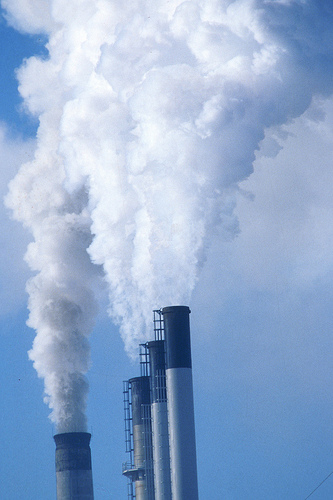 What does it mean when your community makes the news? (Not always that much).
Five years ago, the Aamjiwnaang First Nation on the St. Clair River near Sarnia, Ontario made national headlines for their birth rates: between 1999 and 2003, only one third of babies born in the community were male. From 1995-2003, the male birth rate was still only 41% according to a study in Environmental Health Perspectives.
The reason? Aamjiwnaang reserve is situated next to one of the most polluted areas in Canada. Within 25km of Sarnia there are 62 large industrial facilities, which in 2005 were emitting around 1800 kilograms of air pollution per resident. That was around 131 992 metric tonnes of pollution, according to Ecojustice, the non-profit that broke the story in 2007.
Besides causing birth defects in local communities, high exposure to chemicals from these facilities are linked to cancer, as well as respiratory and cardiovascular problems.
But despite some in-depth reporting by the CBC and a flurry of articles and a documentary in the mid 2000's, Sarnia remains one of the most polluted cities in Canada. In 2011, the World Health Organization gave the city the worst ranking in Canada for air pollution, though Ontario as a whole had reduced air pollution.
Ecojustice reports that many of the facilities are continuing with business as usual, or even increasing production.  In 2011, the Ontario Ministry of the Environment even gave the green light to Suncor Energy Products to increase production by 25%.
Ecojustice is currently representing Ada Lockridge and Ron Plain, two members of the 700-resident Sarnia 45-Reserve who are attempting to block expanded production of one facility, which was approved by the Ontario Ministry of Environment. Lockridge lives just 1.4 km from a Suncor petroleum refinery, while Plain said he left the reserve because of the high level of pollution, according to an EcoJustice report for the Environmental Law Centre at University of Victoria.
The case is currently under review by a judge as Suncor is trying to block it, so the Ecojustice lawyers weren't too keen to talk yet when I emailed them, but they are essentially arguing that this is 
a case of environmental racism
. According to their blog they have submitted over 2000 pages of evidence and  have 13 witnesses.
Some factors in this argument include the fact cultural and economic barriers make it difficult to move away, the pollution impacts their ability to practice cultural activities, and that the adverse health effects are passed down through generations.
Or from a similar report on environmental racism in Canada:
"Related to the race or class debate, largely due to the role of the housing market as a systemic sorter of individuals and communities, is the "chicken or egg" polemic. On the one hand, hazards may concentrate disproportionately in existing communities of least resistance. On the other, hazards suppress land values making properties affordable to those of lower status."
Eco Justice has a blog about the case, you can follow, but it seems like they are up against some pretty steep odds. But we'll keep following the story to see what happens next…