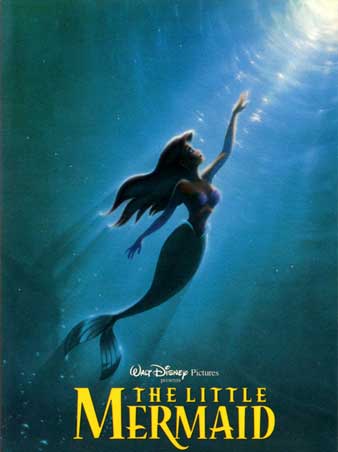 We all have them.
Movies  that are permanently imprinted into your brain. Movies you've watched  so many times you can act out entire scenes in your kitchen on a Sunday afternoon…and have. Some people have comfort foods, I have comfort movies. And many of my comfort movies are those I've loved since childhood.
If you don't have movies like this in your life, I  feel sorry for you.  These movies still hold  a magical quality for me because if nothing else for those briefest of moments, I can feel the thrill of being  a kid again.
Here, in no particular order, are my top ten  favourite movies from childhood:
1. ALL DOGS GO TO HEAVEN (1989)
As a child I  loved this animated story of a ghost dog trying to avenge his death with the help of an orphan girl who can talk to animals. As an adult I respect this movie for its examination of the not exactly idyllic issues of death and homelessness. Its also pretty amusing to the me that this movie bills Burt Reynolds and Dom DeLuise as its star voices.
2.  THE SECRET GARDEN (1993)
When my family moved from a duplex  to a house in  the fourth  grade I was thrilled when I discovered there was a separate garden along  one of the sides of the house. My very own secret garden! This was the first book  I ever read on my own, and as soon as I saw this  film adaptation  it quickly became one of my favourite  movies as well.  It tells the story of a spoiled British girl raised in India who is then sent to live at her uncles enormous creepy mansion after she's orphaned. The adult movie geek in me still loves this movie for its beautiful cinematography and a brilliant performance by Professor Minerva McGonagall herself Maggie Smith.
3.  NOW AND THEN (1995)
I'll always  remember going to this movie with friends in the sixth grade because it was the first movie where I was confronted with sexuality; girls my age where talking about sex and even spied on boys skinny dipping and talked about their you know whats :). I still enjoy the movie about a group of friends in their tween years and in their thirties because of the great cast of Christina Richie, Gaby Hoffman, Demi Moore and everybody's favourite grandma, Cloris Leachman.
4. THE LITTLE MERMAID (1989)
Everyone has their favourite Disney movie, this one is mine. I  love this movie so much that I still have in my possession a Little Mermaid comb that I got for Christmas in the third grade. The story of a mermaid, aka the ginger goddess Ariel,  who does anything to win the heart of a human prince is still pure magic to me. I watched this movie again recently with the child of a friend of mine and the whole time I couldn't help thinking to myself; A big, sassy supporting character (Ursula) a pseudo gay best friend (Flounder) and a totally Daddy's girl? I think its about time Christopher Nolan gave The Little Mermaid a live action reboot and set it in the Valley. I would like, totally watch it.
5. ANNIE (1982)
When I worked at Avenue Video I remember a father and his young son who would come in often, always to rent the same movie. One day as his son  ran around the store the father leaned into me and whispered desperately "Please. Please tell my kid the movie is OUT." When I was a young kid, this was the movie that I  drove my parents crazy with  as I watched it over, and over, and over. In all its mushy goodness whenever I'm feeling  depressed or  too narcissistic I like to put this movie on to have Annie remind me that the sun will come out tomorrow.
6.   MARY POPPINS (1964)
Watching this movie as a child created an instant love affair with the incandescent Julie Andrews, which lasts to this day. While I've seen the other movie of hers where she also plays a singing nanny just as many times, I have to say Mary Poppins always wins in the end.  Besides the beautiful musical numbers, I love the pro woman message in this movie; Poppins is a strong working woman, Mrs. Fairbanks is a suffragette. This movie will also always be memorable for me because it was the first time I developed a movie star crush- what can I say ladies and gentlemen Dick Van Dyke circa 1964 was one fine looking man.
7.   THE LITTLE PRINCESS (1939)
This movie is also based on a book by Frances Hodgson Burnett, author of The Secret Garden… as you can tell I'm a big fan. I remember  my mom bought an old movie adaptation of this book at the supermarket on VHS for 9.99 in 1991. It starred a child actress you may have heard of, Shirley Temple. I'm kind of ashamed to admit this is the only Shirley Temple movie I've ever seen, but I've watched this movie so many times that for me she will always be that girl who is sent to live at New York boarding school.
8. THE NEVERENDING STORY (1984)
You don't ever have to have seen this awesome fantasy movie, made the year I was born, to know that watching a scene where a unicorn dies is really sad. I remember watching this movie with my mom sobbing and she tried to comfort me by saying "Sweetie, it's alright, unicorns don't even really exist." Learning this fact only made me start crying more.
9. HOME ALONE (1990)
Yes old Macully Culkin slapping his cheeks has kind of become a joke now, but for a while when I was a kid I watched this movie on repeat. And even now occasionally when its on TV I'll watch it and smile.
10. WHO FRAMED ROGER RABBIT? (1988)
I remember being really impressed at the special effects in this movie as a kid and twenty odd years later I have to say they've held up extremely well. This movie is a love letter to animation, which in the days of CGI I adore. I also remember as a kid immediately being blown away by the curvaceous sex symbol Jessica Rabbit, another ginger. Hey what can I say, it just might be my love of movies as a child that caused this blonde haired Norwegian girl to become a redhead  all throughout her twenties.
So FTB readers, what's your fave childhood movie? I leave you today with Carol Burnett singing my favorite song from Annie: