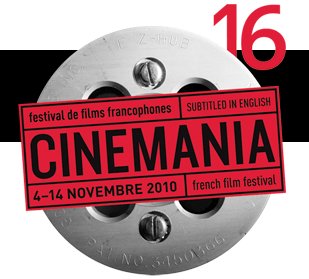 Eager to make sure the film coverage on Forget the Box stays fresh and interesting for you, our fabulous readers, look for Friday Film Review to slowly begin to change in the coming months. Film Reviews will always remain the key element to my column, but my goal is to also begin to cover local Montreal events in the same way my music colleagues have on this site. (Not that I could ever keep up the same stamina as the fabulous Chris and Cassie, but you know what I mean…)
The first event I'll be going to is the 16th Annual Cinemania Film Festival. I've had the pleasure of working/partaking in many amazing Montreal festivals before, but this is my first Montreal film festival experience and I can't wait. Cinemania is a festival devoted to french language films, and has an outstanding lineup of programming of films that have screened at some of the most prestigious film festivals all over the world. Here is a preview of some of the films I plan on seeing the next ten days:
COPACABANA (2010)
Starring: Isabelle Huppert, Lolita Chammah, Aure Atika
Directed by: Marc Fitoussi
Isabelle Huppert plays Babou, the ultimate free spirit. Babou is forced to face the ultimate rejection when her own daughter, Esmeralda, is too ashamed of Babou to invite her to her upcoming wedding.
To prove herself, Babou takes on a supremely dull job, selling time-share condos in a Belgian seaside town. It turns into a life-changing experience.
LOVE CRIME (2010)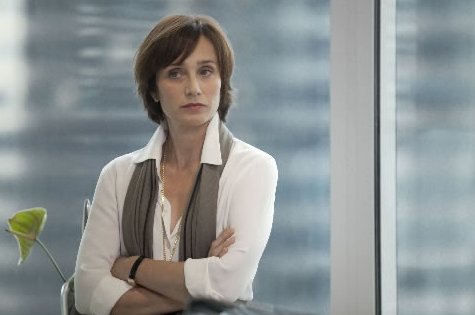 Starring: Kirsten Scott Thomas and Ludivine Sagnier
Directed by: Alain Corneau
Young rising star Isabelle reports to her superior and mentor Christine, a powerful executive that she greatly admires. Christine, cold and calculating, is totally confident of her protégé's loyalty as she begins to involve Isabelle in the various corporate machinations of a questionable business deal. Her control over Isabelle evolves into sinister behaviour as the film becomes a remorselessly caustic tale of ruthless Machiavellian office politics, with two competing egos clashing.
L'AUTRE DUMAS (2010)
Starring: Gerard Depardieu
Directed by: Safy Nebbu
Legendary writer Alexandre Dumas is a libertine. He's a man of gargantuan proportions, living life in broad strokes with plenty of wine, women and song. Meanwhile, his ghostwriter and sidekick, Auguste Maquet (Benoît Poelvoorde), slaves away faithfully, churning out page after page to meet deadlines for Dumas' novel serializations. That is, until Maquet meets angel-faced Charlotte who mistakes him for the real Dumas whom she idolizes. Maquet falls desperately in love with Charlotte and is ready to abandon everything were it not for Dumas' prodigious appetite as he himself sets out to seduce the irresistible beauty.