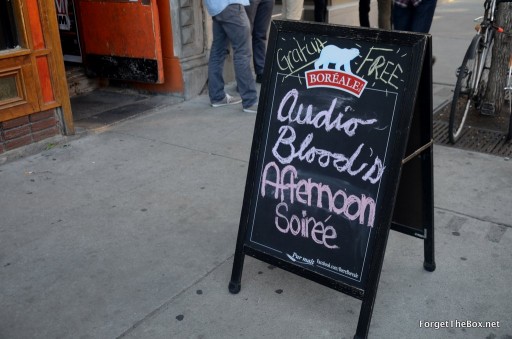 Forgetthebox.net and Audio Blood collaborated to bring you a delightful musical afternoon at Divan Orange at this year's POP Montreal featuring Lakes of Canada, Gabrielle Papillon & The Mighty Oak, Revelstoke, Cai.ro, Sandman Viper Command, Amos The Transparent, Dinosaur Bones, and Paper Lions.
If you missed it… too bad for you!
Actually we're pretty nice, and so we've put together a little video recap of the afternoon. Enjoy!
Video: Chris Zacchia
Editing: Emily Campbell