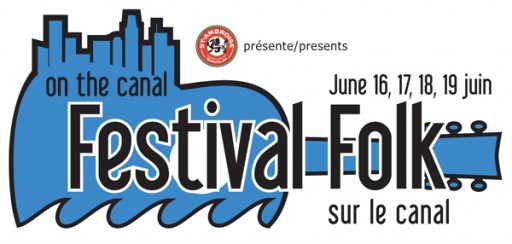 Yes, we are giving away a pair, that's right…TWO (insert peace sign hand gesture) tickets to the Montreal Folk Festival. But, before we get into the goods, we've gotta get this whole situation in order and let you know exactly what you're in for…
Wrecking balls in summer dresses, the best drinkers you've ever met, live music that is rooted in political issues, workers' rights, and of course, heartache. That's what folk is. Simple yet relateable music that has cousins based in bluegrass, aunts singing country and husbands wearing overalls. Yes, there's a naturalistic, tree-loving component to it. But hey! that's what makes folk musicians and folk lovers the best drinking buddies (and live performers). Why? Because they never secretly disappear into other rooms, steal the wheel from your bike or watch Jersey Shore on repeat, in HD and 10+ volume.
Now, about the Festival (don't worry I'm getting to the free tickets part):
The 4th annual Montreal Folk Festival runs from Thursday June 16 to Sunday June 19, and is located beside the beautiful Lachine Canal, just below Old Montreal. For the past four years, it has brought together some of the greatest folk musicians and artists from across Canada to please your ears. Let's take a moment to remember; this is done for you my friend. Yes, you.
Not only are you going to hear music from artists like famed Nova Scotian folk performer Rose Cousins, Montreal blues-ridden locals the Hellbound Hepcats or Quebec-based heart-haunting Mark Berube and The Patriotic Few…you can also participate in their Folk Jam and workshops.
Hellbound Hepcats – Pyronecrophiliac by Stomp Records
It's going to be a serious outside kitchen party, minus the cupboards, linoleum flooring, sinks…okay, you get the point. Anyway, the Montreal Folk Festival is going to be like an outside kitchen party beside a beautiful body of water. So if you're not into ending up at some house party where Pabst is the only beer available, DIY tattoo artists are on-demand in the bedroom on your left, and there's some gum-mashing chick who claims to be your neighbour Jessica but is really named Diane, and has only been in Montreal for two days…then come to the Folk Festival to enjoy yourself, the scenery and some really fantastic, backwoods, ocean-gliding, meaningful music.
The Montreal Folk Festival also has lineup filled with great artists that none of your friends know. So get out of the Plateau, St-Henri or wherever you've decided to sleep at night, and come be folk.
FREE TICKETS!!!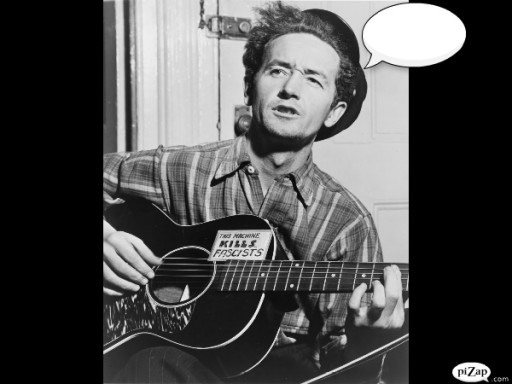 Oh yeah! So what about these tickets (haha you thought I was lying!)? If you'd like to win a free pair of tickets for this year's Folk Festival, just go to our Facebook page and fill in the photo caption above Woody Guthrie's head.
Folk Festival image from hellodarlinproductions.com
Contest photo from glenparklibrarysfpl.blogspot.com.