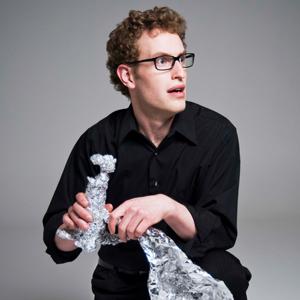 Sam Mullins' "Tinfoil Dinosaur" did not disappoint. Delightful and sincere, Mullins captivates the audience on a storytelling, improv journey about grave uncertainty, epic failure, and brutal humiliation after brutal humiliation. And of course, of his humble redemption.
In sharing his tale of struggle through the great unknown that is your twenties, Mullins offers the audience a beautifully mastered story full of brutal honesty and irresistible charm.
His style is tasteful and pleasantly modest and his delivery is articulate and captivating.
Overall, Mullins delivered on an entirely satisfying hour of laughs, brutal honesty, shameless sincerity and heartwarming humility. If you have the chance to catch the remaining shows, I highly recommend you do.
Friday, June 22 – 22:45
Saturday, June 23 – 18:00
Sunday, June 24 – 19:15