No news is good news.   And this rant contains no news whatsoever.   It contains Olds.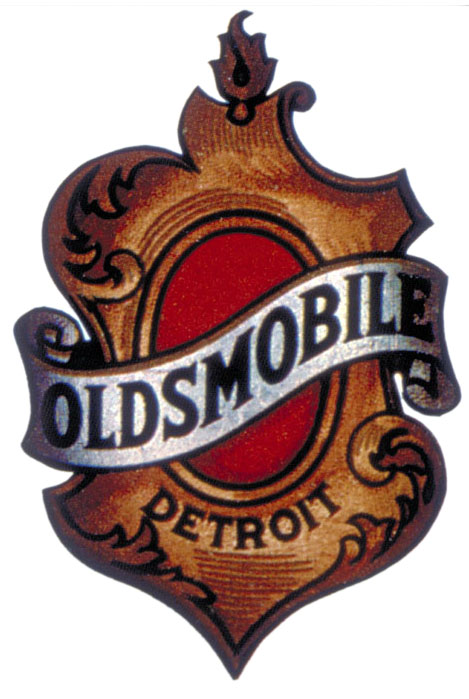 Ransom Olds.   Founder of Oldsmobile.   He sold it to GM and then tried to start another car company called Oldsmobile.   He found out that you're not supposed to do that, so he named it R.E.O. instead, after his initials.
I forgot what that muppet said.   Maybe it wasn't a muppet.   It might have been a puppet, or a moppet. Or a marionette. Or a wooden thing made out of cloth. Whatever it was, it said some loud and crazy things which I cannot remember right now.
Speaking of Oldsmobiles, I understand that now, instead of cars, they're making electric wheelchairs which attack ordinary people walking on the sidewalk.   If you don't like the way I drive, then maybe you should stay OFF the sidewalks.   Especially when I'm not around.
The QFF (Quebec Feline Front) are advancing towards the streets of the city.   Nobody cares.   The QFF are, of course, a para-military terrorist organization bent on taking over the world.
One of their main problems is that none of them have hands.   Also, they don't understand that much of what's going on around them and most people think they're cute and cuddly.   It is, of course, the case that the overwhelming majority of them are owned by other creatures that live in the city.
Cavemen still exist.   Only real difference is we now construct our own caves out of concrete and steel and glass and our caves now have electricity and plumbing.
Delete this phrase. (ed's note: sorry, can't do)
I'm   lost.   Apparantly I'm not in Montreal, Wisconsin anymore.   I've actually never been there, but if I'm ever in that state, I might like to visit that town and order a "Smoke-Meat Poutine" and see if they get that one right.   I bet I can't even get a box of Viau Whippets there!
What can I say. I'm from the REAL Montreal. Pop. Approx. 3 million, as opposed to 838.

Montreal, Wisconsin is 20 minutes from Lake Superior, 30 minutes from Copper Falls State Park in Wisconsin, 30 minutes from Ottawa National Forest   and 45 minutes from Porcupine Mountains State Park in the Upper Peninsula of Michigan
www.montrealwisconsin.com
Funny, I thought we were about two hours from Ottawa and 20 hours from Lake Superior.   Right, wrong Montreal.
Next stop on the tour is the town of HELL, but that's in Michigan:
www.roadsideamerica.com/tip/2456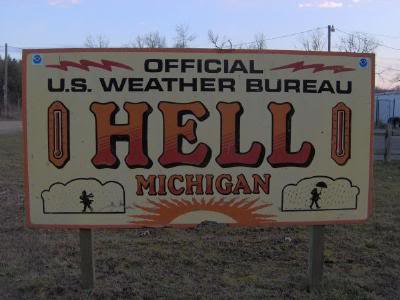 Where to next?
Hmmm. Back to Montreal Island, in Lake Superior.   WTF!?   Montreal, in Ontario????
Don't confuse Montreal Island with the island of Montreal.
Having said that, we will now proceed to attempt to sink one of them into the St. Lawrence River. Not to be confused with the Montreal River, which is not to be confused with the Montreal River, which is not to be confused with the other Montreal River.   I'M CONFUSED!!!!!
Having said all that, Montreal is an island shaped like a human liver with a bad case of Hepatitis.   That would make Laval the stomach and Ile Bizard the gall bladder.   I'm still not sure which organ Ile-Perot represents.   I think it's a Hammond.
Sometimes I wish I were the host of Travel-Travel.
Because the show was always somewhere other than here.