I adore guacamole! OK, I adore avocados period. For my guacamole recipe, I like to keep it as simple as possible and just let the avocado's deliciousness speak for itself. With just a few ingredients, we can whip up (or more specifically, mash up) this guacamole!
Summertime is the best time to try my delicious guacamole recipe. Enjoy!
Maria's Guacamole
Ingredients:
Makes approximately 2 to 4 servings
 2 ripe avocados
3 green onions or ½ white onion, finely chopped
1 clove of garlic, minced
1 small tomato, diced
Juice from one lime
½ teaspoon (2.5 ml) sea salt
½ teaspoon (2.5 ml) black pepper
Chili flakes (optional)
Method:
Scoop out avocados and mash with a fork or masher in a small bowl.
Add in all other ingredients and mix well.
Serve immediately or chilled.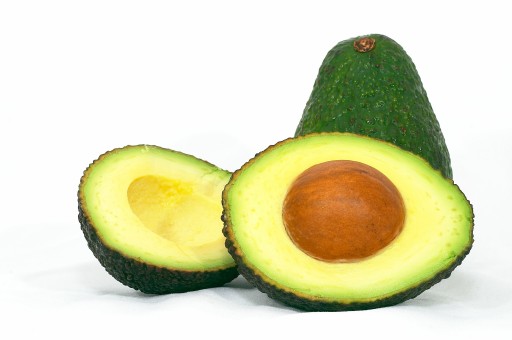 It seems to me that people have a love/hate relationship with avocados. Many of us love the taste, others find it gross. Some of us are concerned about the avocado's high fat content. The avocado contains monounsaturated fat, which is in fact not a "bad" fat, but how healthy is avocado in general?
Some food for thought: the research is ambiguous as to whether the avocado is in fact healthy for us. Several reputable sources say indeed yes, avocados are beneficial since they provide us with complete protein, good fats and other important nutrients.
However, Dr. Michael Greger has examined numerous studies, some indicating that not only does avocado kill cancer cells, but also healthy cells, in vitro. In vitro means in a petri dish, as opposed to in vivo, which is in the human body. The difference being, when we ingest avocado, our stomach digestive acids and our liver detoxifying functions get to the avocado before our cells do. Therefore, can the avocado in vitro studies really tell us anything?
Some good news, one recent study reported avocado consumption is linked to significantly reduced prostate cancer risk.
This is a clear example of how confusing it can be to navigate the world of health research. Many of us are not doctors or nutrition experts. How do we make sense of all this? There are contradictory findings and differing views about almost everything. In the end, maybe that old cliche about moderation is best?
In my opinion, a helpful rule to live by is this: how do you feel when you eat it? And I don't necessarily mean in the short term only, since we all know that potato chips feel like heaven the moment they touch our lips.
Some of us have food allergies, others may have a mild intolerance. Some of us have health issues that we are trying to improve. Certain foods can make these conditions better or worse.
The best thing we can do is become more mindful of the food we are eating and how are body reacts to it. We are all individuals with particular needs and tastes. Slow down, learn the language of your body and pay attention. If you don't, the body will surely end up screaming at you via some type of illness.
Back to avocados and their deliciousness, I came across a delightful dessert made with avocados that I would like to share with you. It is not a recipe I created and I haven't tried it yet, but this avocado chocolate mousse sounds absolutely divine! Give it a try as well and let me know what you think.
Food for the body is not enough. There must be food for the soul.
~Dorothy Day
Join me on Facebook where I share vegan recipes and health-related information everyday!