The earthquake in Haiti on January 12th of this new year was another devastating blow for the country and the environmental problems before the quake pose further threats to the country now. We can learn some valuable lessons about long-term environmental planning, poverty and conservation from Haiti.
With less than 2% forest cover remaining, there are extremely high risks of landslides occurring. Having no vegetation to hold the soil back, the chances of recovery from environmental damage become less hopeful. This deforestation is largely based in tree to coal conversions, used for household fuel.
Before the quake, UNEP had planned projects for resource conservation, including forests and coral reefs, beginning in 2010. Thousands have died annually due to flooding in hand with erosion. Hurricanes have also had a larger impact on Haiti than on neighboring Dominican Republic from the severe lack of trees, which originally served as a natural buffer.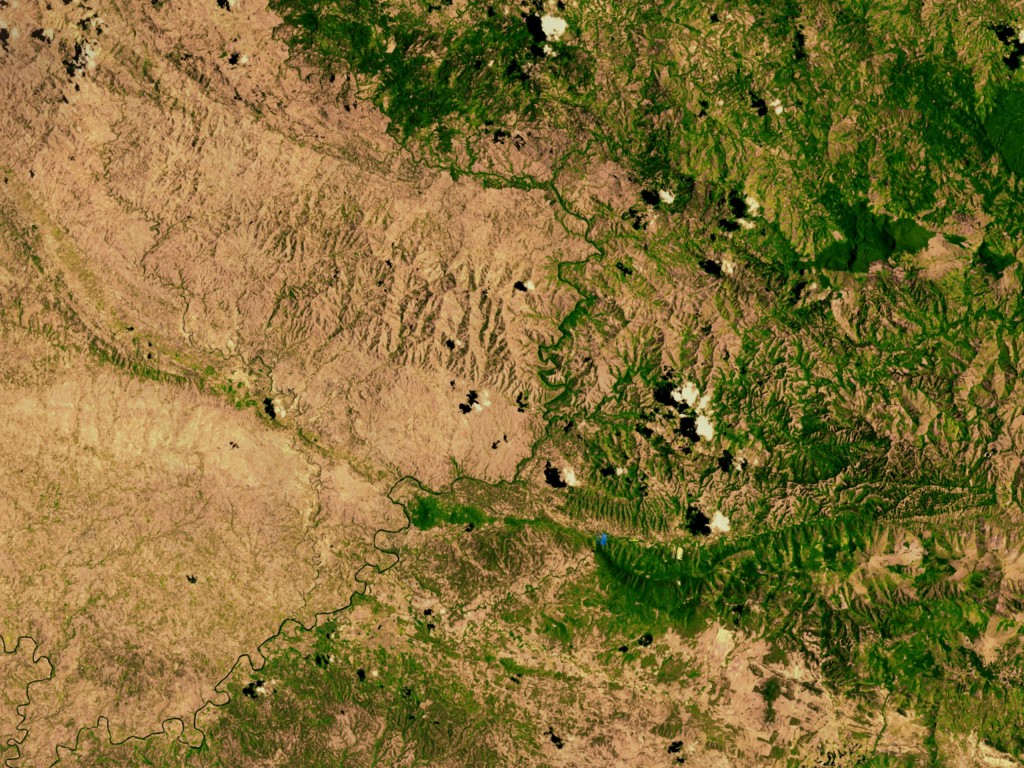 Haiti's history of strife appears to be long and stricken with natural resource mis-management. The events of January 12th are acting as a headlight to look deeper into this unfortunately troubled country. Haitians are no stranger to disaster.
For more information on the history of Haiti's environmental problems, please visit the following links:
Excerpt: "Long-term efforts to help Haiti recover from the earthquake will have to reverse environmental damage such as near-total deforestation that threatens food and water supplies for the Caribbean nation, experts say.
The focus is now on emergency aid — Haitian officials estimate that between 100,000 and 200,000 people died in the January 12 quake. But President Rene Preval urged donors to also to remember the country's long-term needs.
Experts say deforestation in Haiti stretching back to the Duvalier dictatorships — leaving the nation with less than 2 percent forest cover — contributes to erosion that undermines food output by the poorest nation in the Western Hemisphere."
Grist online environmental magazine, "10 things I Haiti about you"
Excerpt: "More than 90 percent of the country of Haiti is deforested. If you think that's depressing, consider that the lack of trees to hold soil in place has left Haiti's rural residents vulnerable to periodic floods in which torrential rainwater tumbles down mountains, picking up gravel and boulders that slam into villages."
Al older posting from a Latin America studies website, dating to 2003, on Haiti's environmental disaster.
Excerpt: "The environmental crisis is very real and entails much suffering," says Glenn Smucker, a cultural anthropologist who has worked in Haiti for two decades doing studies for the U.S. government and other organizations. "It's about soil and water erosion, agrarian and population pressures on the land, political crisis and ineptitude, and erosion of many, if not most, of the formal structures of society."
A small final note: pity does not always lead to progressive change. Empowering Haitians to help Haitians is one of the most sustainable ways to get this country strong enough to stand on their own feet. Please choose to donate to organizations who will help to empower Haitians so that help can also come from within, and encourage governments in the wealthier minority world to forgive Haiti's debt so that they can have a fresh start.