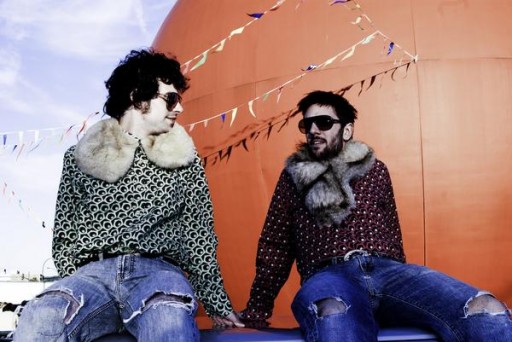 This  Friday Night get ready for one very strange trip to the realm of Half-Baked. They'll be playing live, live, live! For one night, and for one night only!
Are you sick of your parents not letting you eat your breakfast with a fork? Are you tired of the government telling you to pull up your pants?
Then it's time to come down to St. Denis and listen to a great bands at the always rebellious Esco. Half baked is a francophone band that brings back the fun to strange, and warped music. Hopefully, they will be paying many tunes of their aurally challenging albumn the Century Of Foam for your pleasure (2008).
Are they the rock terrorists that they claim to be? With influences like the Residents, Melvins, Primus, Mr.Bungle, Les Georges Leningrad, Laibach, they are definitely listening to the right type of music to be considered 'on the margins'.
Their music mixes the genres of punk, rock and power pop music that will make you move to their experimental groove.
Hailing from Sherebrook, Quebec, Half Baked formed in 1998 as a project for high school. Now based in Montreal, they are known for being highly experimental, but with a twist of   loose fun pop, delivering some of the weirdest auditory experiences with their wild and erratic drum solos.
Right by midnight will also be bringing their soothing driving tunes and nineties rock to the mix. Their musicsounds slightly like early Tragically Hip, especially the reaspy voice fo singer/guitarist Charles Downey.   Having just released their Debut self titled album, I am really looking forward to seeing them perform.
Show starts 8:30 pm on Friday, May 6th
@ Esco Bar 4467 St, Denis
Bring your pants!
Advanced tickets are $6 or 4-for-$19 at indiemontreal.ca  or $8 @ the door.