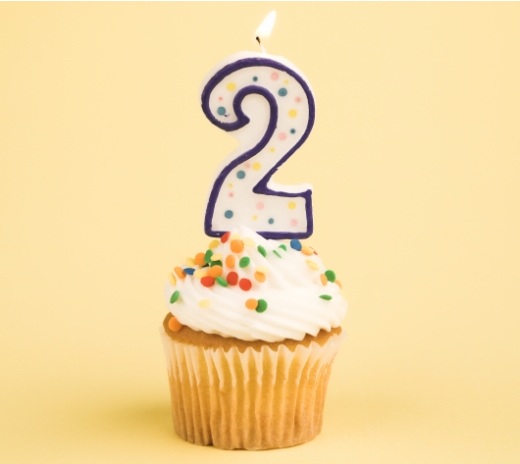 Dear readers:
It has been two whole years since I first invited you to join my sex life and what an adventurous and interesting time it's been. Spanning a variety of topics over one hundred pieces, I've been able to do one of my favorite things – go at it from a bunch of different angles.
All joking aside, that is one of the things I like most about writing this column. Some pieces are personal observations from my personal life or events I attend, while others are reporting news issues relating to sexuality or gender politics in Canada and around the world. Not only have I racked up practically a lifetime's worth of saucy cocktail party stories, I've actually learned a fair deal as well.
By far the most ridiculous of these stories was the infamous night that then-film columnist, the fabulous Steph Laughlin and I went to watch a porno at Cinema L'Amour. We had only met once before at a FTB general meeting, where she lamented never having any wild adventures with her column. Naturally, I decided to help her change that, and a few weeks later we were slurping gin from my flask inside the surprisingly nice vintage theater, anxiously wondering what it would be like to watch porn on the big screen with a bunch of old pervs. Turns out, we got a live show right beside us that stole our attention right away from the screen.
Those who know me know that I like to get naked in public, from time to time. Last summer I got to combine that with one of my other favorite past times, riding my bike, when I participated in the World Naked Bike Ride. While I wasn't surprised by how superior the sensation felt compared with riding while going commando in a flowing skirt, I was impressed and downright flattered by all the whistles from grateful pedestrians and honks from vehicles being treated to a free show while waiting at red lights downtown.
Before I started writing this column, I didn't get to practice my reporting skill very often. To me, nothing beats the thrill of flashing my press pass for free entry to a sold out show or highly sought-after event. Naturally, there was no way I could pass up Canada's biggest adult consumer trade show, the "Salon de l'Amour et de la Seduction", or as they so crudely call it in English, the Everything to do with Sex Show. It was there that I acquired Ina, a "pleasure object" that would become the subject of a heated sex toy debate that pitted the motor-driven toys against their often larger, harder counterparts. Spoiler alert: I like them both too much to have to choose between them!
The other "big ticket" event of the year for a sex columnist is Montreal Fetish Weekend. I bet the spanking I would have gotten for not going would have been much more painful than the one I got there.
This past summer, as the political climate in the city heated up, protesters sought refuge in each other's arms, uniting via the @Manifdating Twitter handle. Love in the time of revolution is the perfect opportunity to bust out gems like, "Baby, let's smash the state and fornicate", and "I wish I was your casserole so you'd tap me."
I hope you continue to enjoying reading this column as I thrive on living it and attempting to distill it into 500 words every week. And to those of you who have kept me company through countless late night Friday deadlines; I thank you from the bottom of my procrastinating heart.