Harper stood up in the house this past week and said with great conviction that the Niqab "was rooted in a culture that is anti-women.'' This statement was the climax of the ludicrous debate about the Niqab that this country has been engulfed in for the past few weeks. Another chapter in the ongoing saga of the usage of demagogic discourse, fear, xenophobia and the intermingling of three that certain Canadian political parties have promoted for the past few years.
Just to clear the air, because tension has been ripe about this issue especially within our beautiful province of Quebec, the Niqab isn't a ludicrous debate because of the nature of the debate itself, it's ludicrous because of the political recuperation it has been a victim of. And the ridiculousness of this whole debate can be summarized in two simple questions: Since when has our prime minister become an ardent defender of women's rights? Since when has feminism been the motto of the Harper administration.
In an ideal world, this Conservative government would have called an inquiry into the missing and murdered indigenous women the minute they took office. They would have put in place a framework that made sure that economic and social inequality between genders would be addressed in a serious manner and not just hyperbolically. They would have put an emphasis on tackling violence against women in all of its forms, in supporting women's shelters Canada-wide and organizations that fight for women's reproductive rights.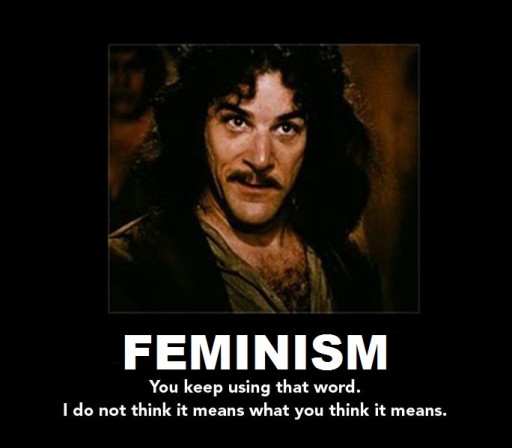 In an ideal world, Harper would have made reference in one of his crown speeches to the plight of single working mothers and created initiatives to make sure no single mother and no child would live in poverty in this country.  In an ideal Canada, Stephen Harper would've put an end to the deportations of mothers without status and call for "regularisation" of all mothers without status.
But that's merely an 'ideal' world and unfortunately the Canada of Stephen Harper is the polar opposite of that ideal. We live in a country where more than 1200 aboriginal women are missing and murdered while the Canadian government defacto institutionalized violence against women by stating that it wasn't a priority. We live in a country where inequality between genders is growing at a rampant pace, where violence against women is on a steady rise even though "this Conservative government has been the most for women in the history of the Confederation.''
So we must ask ourselves why all of a sudden this call to defend the cause of feminism? Has Harper finally come to realize that deep down inside he's truly a feminist? Has being the father of a brilliant, beautiful, daughter finally made him come to that conclusion?
Nah… scrap that! This is part of Harper's new little scheme to build on the heritage of the Charter of Values, a strategy of using the supposed fight against discrimination as a Trojan Horse to promote another form of discrimination.
This strategy has been used by different political parties in past few years. First it was the Front National in France. The most homophobic party in France supposedly did a 180 and "became" the valiant defenders of the rights of the French LGBTQ community against Islamic fundamentalism, while still being against Gay marriage. In Quebec, all of a sudden, a Parti Quebecois that had imposed austerity measures that affected women most became the ardent defender of feminism against, once again, Islamic fundamentalism.
And now, in Ottawa, the Conservative government has used on several occasions the argument of feminism to promote its xenophobic agenda. The most ironic thing is that we are supposedly fighting for women rights and human rights in the Middle East but can't even uphold them on our own soil.
I won't get into the whole orientalist and neo-colonialist dimension of this Conservative fear-mongering, although it is an important aspect to consider when dismantling the Conservative jigsaw. I will emphasize the fact that many more women, many more single mothers, many more women in precarious situations, many more working-class women, many more indigenous women, racialized women, more women in general are affected by the austerity and the neo-liberal agenda imposed by this Conservative government than they are by the Niqab.
Economic fundamentalism is as detrimental to the stature and the well-being of women through this country as is religious fundamentalism.
A luta continua.