"Where Have All The Good Straight Men Gone?" ask many would-be subservient wifeys hopelessly scrolling through Tinder guys holding fish and deer carcasses posing on their 4 wheelers with TRUMP signs in the background.
They might be lurking around, holding doors, and throwing overcoats over puddles.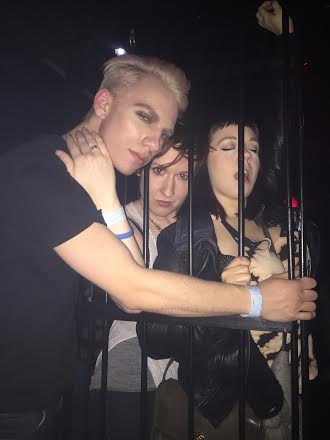 Lookin' for a sweet innocent girl to put in a cage, change her name, make his claim, put on the apron and take off your shoes, silly little ditzy dame, you don't have a mind to blow, spread those perfectly shaved legs, slow, lips, hips, the bump after the hump, it grows, like college tuition and your aging body dips in value. Again to be marginalized. A slave to society, the bondage of she, shhh just deny it, hide it, nobody cares about her anyways. Misguided feminists, and nontraditional warriors. Trapped indefinitely.
Maybe "traditional" stereotypical basic straight men don't like me because I just don't like that outdated notion of a straight man. I prefer people who know about their fluidity and are not rigid in the ways of how a man or woman should be, based on some shitty gender normative handbook handed out at birth to the illiterate new born masses.
I've had it up to here (points to the sky). Everyone should just admit they are queer. Never a straight line, there are always curves in the road, sensual, wonderful twists of reality and revolution. Being rigid in gender standards divides us, its perfectly fine to be a man, or a woman, or whatever in between there is. Nobody needs to be a wife beating manly man, bros disturb me – anyone who watches ultimate fighting and subscribes to Hustler and wears nothing but camo to hide his deep seeded insecurity.
Whenever I meet a cute guy who is fun, interesting, and seems genuinely interested in what I am saying, I instantly assume he is gay. I often check their bumpers for rainbows or look at who they are looking for on Facebook like a stalker (just to be sure), only to be a little disappointed. I have been falling in love with gay men my whole life. One of my first crushes is now a drag queen. He was a real jerk and called me out for having a crush on him. Drag Queens are my ideal women. Everything! Extreme hyperbole of a woman. The most femalest conclusion of taboo societal definitions. I love it all, with sequins on top.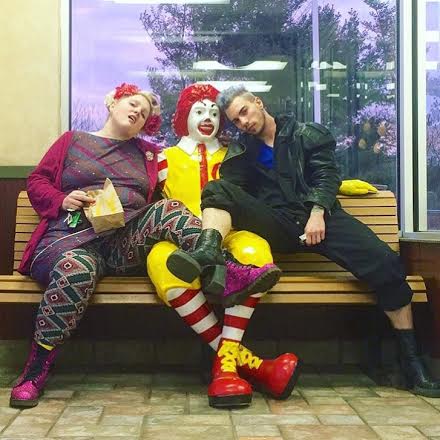 Ultra flamboyant gay men are my favorite creatures – my friends in college called me the Premier Fag Hag of Buffalo. I have always been entranced by feminine males (and masculine females). they can walk better in heels than I ever could imagine. I read a quote from someone on the internet saying that Prince and David Bowie basically reinvented manliness – they showed the world that there are different ways to be men, and that was ground breaking.
I should throw in the towel chancing boys completely and just go after adorable Asian women who roll joints really well, or curly haired artists with art dirt under their fingernails, dancers, poets, musicians, singers of drunk karaoke, activists, vegans, full of more kindness and smiles than anything, no aggression, no hate, only softness, tender sweet lush moments of confusion.
But god dammit I want to get it on to the angelic roar of Slayer's "Raining Blood," blasting on high at 4 am too.
And all the girls I think are cool are totally straight.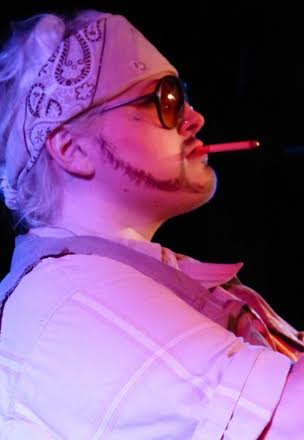 I know that I am a weirdo, parts male and female, the ratios change based on my outfit and mood. You must have respect for yourself as well. If you hold your head high, no man can tear you down. This violent anti-woman power struggle we exist in is not right. We need to take back our piece of the pie. I do not want to hold anyone's hand.
Let's just say I have lost faith in most straight identifying males. Zero faith. None. "Men care more about what is going into my mouth than what is coming out of it," my roomie said about her love life. A slew of one night stands who sleep with you and never call you back, or even worse, they just don't bother to take your number to begin with. One foot out the door as soon as the condom is off. Texting some other girl while "talking" to you. Sex and romance is something that is taken for granted and not respected.
OK so maybe saying I have ZERO faith is a little much. Obviously there are exceptions to every generalized statement, good straight men do exist somewhere, I know girls who have found them. My best friend found her prince charming on Tinder and they are about to get happily married. It's a success in a world of other people's/my own epic love fails.
I see them, the good men, in their natural habitats, volunteering, riding bikes, reading books, eating vegetables, saving the world. They do exist, but I haven't found the right one, just a lot of asshats posing as perfection. Apparently my confidence is intimidating. Perhaps its my fault for also holding them on such high pedestals. Who could live up to my ideal awesomeness? I think someone will defy that ideal and even surpass the awesome factor, blow my mind wide open.
The magic 8-ball says not tonight. I am just going to have to ride out this storm.