I'm a huge fan of indie productions. Books, movies, music, video games–indie just screams innovative and against the grain. Indie doesn't necessarily mean lower quality, but it does mean that it doesn't employ the proven "formula" used by industry giants. Personally, I'm very anti-formula, both in what I create, and what I enjoy.
Want to start enjoying some indie games? Fortunately, Steam is swarming with them. Inexpensive, cross-platform (some will even run on Linux!) and with great replay value to boot.
Defense Grid: The Awakening
I've logged almost 200 hours on this simple to learn, yet difficult to master tower defense game. Defeating waves of aliens with high-tech towers has never been so fun. The AI helper is decidedly British and amusing, while the game play is intuitive and captivating. Did I mention that they recently raised a metric crapton on Kickstarter to make a sequel?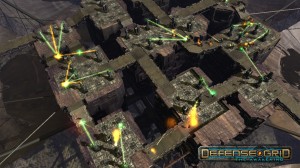 Sanctum
Imagine a first person shooter and a tower defense game got married and had little game babies. Sanctum is that baby. The player character is female, which is a huge plus. While the graphics are a little primitive, there's good fun to be had, and a great deal of replay value. If you make it to the Yogscave map, prepare yourself for being mercilessly mocked by the game. Nothing says "I'm a screw up" like a pre-recorded message taunting you after a particularly disastrous wave.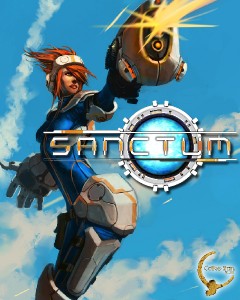 Orcs Must Die!
There are so many kinds of love I have for this game. The amazingly stupid main character. His constant idiotic vocalizations. The voice in his head. Lots and lots of orcs to kill. It's a cross between tower defense and an over the shoulder shooter, with plenty of traps, weapons and abilities to keep you playing. "It's like catnip, but for orcs!"
Nation Red
There are a few maps, lots of guns, power-ups, and even more zombies. A simple, straightforward way to blow off some steam. While it's a top-down shooter and the gameplay options are limited, coop is a great way to spend time with technologically limited friends and family while still getting some quality zombie killing time.
It's the zombie killing that matters.