Today, I had coffee with some artists from the Montreal collective 5 Wolves No Pig. We discussed their upcoming project The International Public Art Festival. Its second edition runs April 13-19 in Holbox followed by a combined project in Mexico City hosted by the art gallery Arca Mexico.
Holbox (black hole in Mayan) is a fishermen's island located on the north coast of the Yucatan Peninsula in the state of Quintana Roo with a population of approximately 1200 people. It is well known for being one of the few locations in the world where one can swim in the open sea with whale sharks. It is also the home of a vast collection of flora and fauna and no vehicles are aloud on the island to preserve its eco-friendly lifestyle.
In 2014, 5 Wolves No Pigs and Soñando por Holbox created the festival. They invited a few Montreal artists to head to paradise and paint some murals. Jason Botkin, Labrona, Omen, Cedric Taillon and Decover Magazine represented the 514 in epic ways (check out their work in the gallery)! They were joined by Mexican artists Curiot and Superdemon and others.
For the second edition, IPAF 2015, Arca Mexico is joining the team. They will be taking part in the Holbox leg of the festival and providing a second collective exposition in Mexico City. Featured invited artists include Jason Botkin, Cerrucha, Eric Paré  in collaboration with Kim Henry and many others.
They are currently holding an international open call for submissions with a deadline of February 14. There is a $20 application fee and the first place will win free transportation to the festival and all selected artists will be provided with accommodation and materials for the murals. This is a great opportunity for artists looking to expose their work internationally.
IPAF is an independent festival created by artists for artists. It prides itself for implementing a zero waste philosophy inspired by the ecological lifestyle of the island. Those who plan to attend IPAF will also be able to enjoy of Bio-luminescence and live music among other activities.
We will be covering further developments of the festival and talking to some of their artists, in the meantime hasta luego!
Click on the first image to view our gallery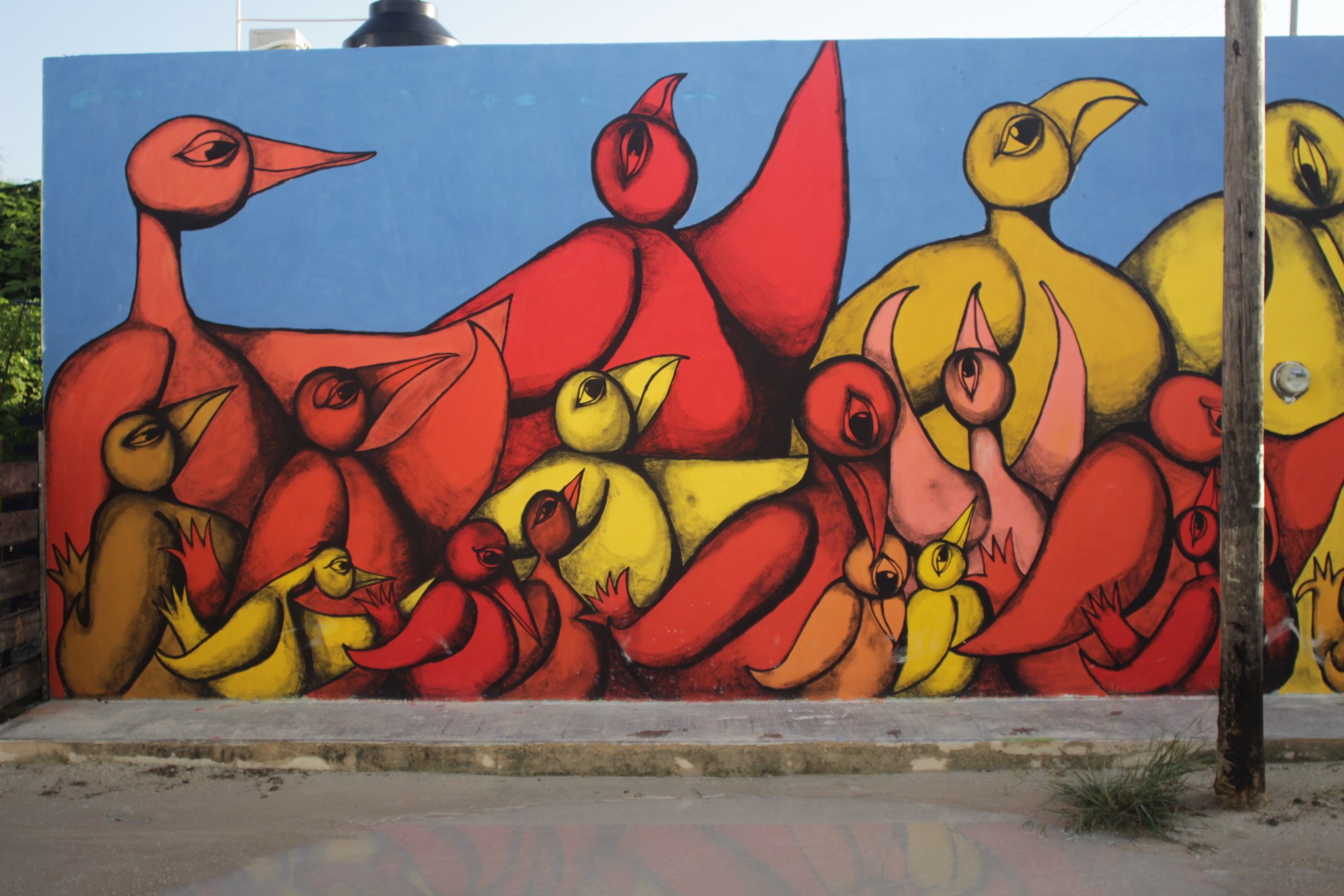 IPAF