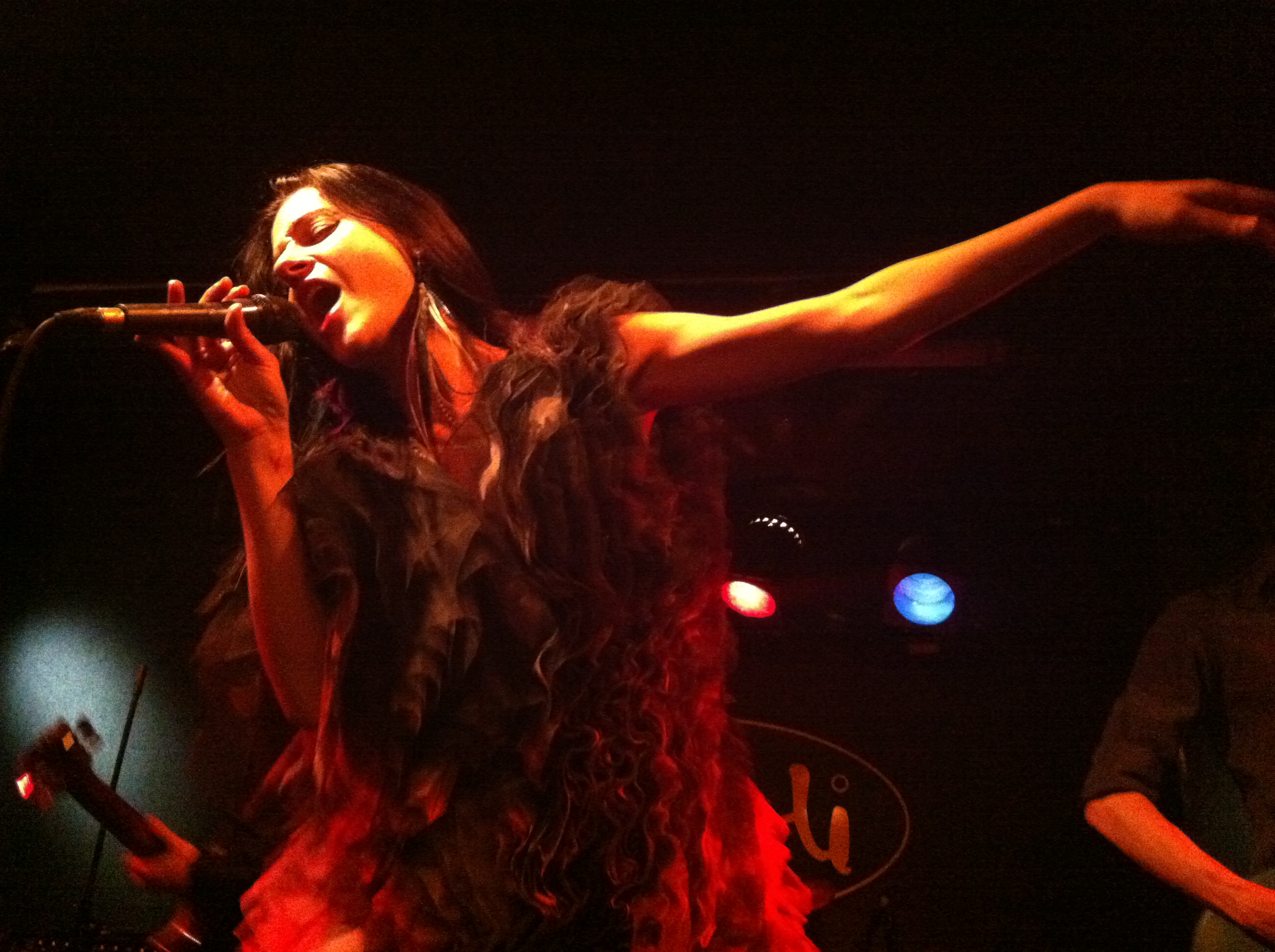 Eatliz (Hebrew for "butcher shop") is a six-piece progressive art-rock band from Tel Aviv, Israel. On Wednesday, I had the chance to check out their act at Toronto's Rivoli. It was the last stop of a four-week North American tour, which included Canadian Music Week and SXSW dates. I was expecting to see a very tired, worn-out band. But that band didn't show up on the other hand, Eatliz did!
Despite being the end of their tour and playing to a sparser-than-usual room, the band played with high-energy and conviction. They opened the evening with Hey, a frantic and sweet oldie from their 2005 album Violently Delicate and those in attendance were undoubtedly digging it.
It is really difficult to pinpoint Eatliz's sound as it explores a variety of musical interests, composed of mainly complex metal guitar riffs, paired with reggae upstrokes, porno wahs, and the occasional surf sound. The changes in songs are also impressive: heavy, gothic motifs give way to poppy, pretty verses; fast, math-metal cords are followed by ballads.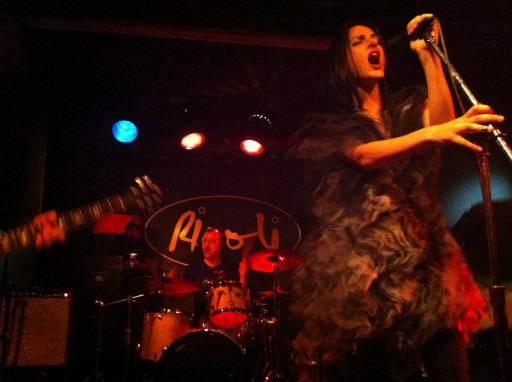 Just when you understand what you're hearing, Eatliz seems to abandon it for its opposite. Vocalist, Lee Triffon, is especially ambiguous. Her voice just has so many colours; soft Lilith Fair falsetto, sustained sultry textures, punchy and abrasive utters, insanely high squeals and screams the list goes on. In fact, their amped-up cover of Bjork's Army of Me rivals the original as Triffon has such a great handle on emoting eeriness and the boys were able to give it a bolder metallic feel.
Eatliz's art is not only their music. The band invests a lot in the visual.
When they are not off shredding their own respective riffs, the boys would all break into a choreography of jumping up and down together, or freezing still on suspended parts of a song. Triffon performed interpretive dances while wearing an outlandishly puffy, Swiffer-sweeper-style dress (her costuming is all designed by young fashion students as, according to Triffon, they take more risks).
But, what I find most interesting about Eatliz's visual artistry and why I imagine they label themselves "art-rock" is their music videos. Though an understated live presence, guitarist Guy Ben Shetrit is the group's originator and the brains behind these highly artistic video pieces. Among others, Guy directed and wrote the beautifully animated video for Hey, which has won several international awards and has been applauded best animated "joint" by Spike Lee himself at a Tribeca Film Festival.
Despite the thin attendance, it was refreshing to see and hear a band put so much thought and love into their art. The attention to detail makes Eatliz a classic case of not making art for art's sake. Each move is calculated and weighed-out, communicating as much as possible in each gesture, insane guitar solo, or animation. Though you will not find Eatliz on my turntable at home, they are a compelling and truly expressive band. Mazal Tov!
Click here to download Berlin by Eatliz
Click here to downlaod Sunshine By Eatliz