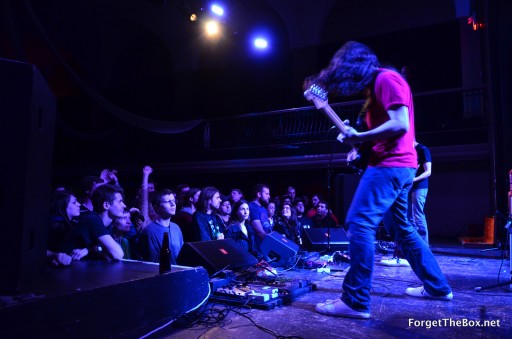 "What a long, strange trip it's been" sang the The Grateful Dead. Little did they know that the iconic song Truckin' would perfectly described my trip to Toronto for Canadian Music Week. There were some disappointments, and there were some eventful surprises, and then, there were the not so "eventful" things that happened–shameful, very shameful drunken shirtless, pants-less things, that I've decided to keep in the vault.
Now to rock out the way I did, you will need a mix of a few items; shaken not stirred. Please use the following ingredients to make rock n' roll happened:
guitars,
sex,
drugs,
cigarettes,
and rubbing alcohol…
Okay, well, maybe not the rubbing alcohol!– I swear, your honour, I only used one, maybe two, of these substances at a time!
Now, I'm ready to self-destruct faster than a whiskey bottle in a shattered hotel room. So here is my overview from Canadian Music Week before I burn out faster than a rock star!
Instead of focusing on the negative―and there were a few negatives, i.e. the"Indie awards" (the event where the word "indie" went to die–what's so "indie" about indie music at the Indies when the Indies are sponsored by major corporations? Can I say indie one more time? Indie!)―I will instead try to focus on the successes of the week.
Best venue
In the last day I was more reckless that usual. I went randomly searching for the right venue, but by the end of the night I was usually picking venues and shows out of a hat. I consider myself, a very, very unlucky person. And that is why I think I ended up at Hard Luck. Hard Luck is a "dive" bar- but you will find Pabst there at least. And for that reason and for resembling the very narrow and homey Barfly of Montreal I give them the Venue of the week award! Congratulations!
And now it's time of the big prizes. Drum roll please! It's time for the top 5 performances from Canadian Music Week: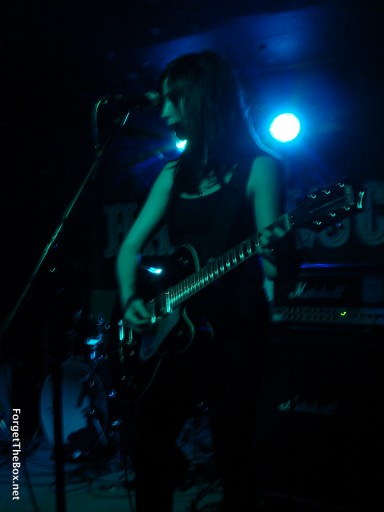 5) Lunic. Yes, this luscious Manhattan duet are extremely pleasing on the eye. There performance was very electrorock oriented but sounded pretty distinct. I couldn't help swaying my head back and forth to their beats. Beautiful and dark, there songs offered a lot of promise especially the song hypnotized- I kept playing it over and over again on myspace. The experience reminded me of finding a   great article of clothing at at thrift. You know if you look hard enough you will find something special.
4) Cuff the Duke.There was so much to expect. I anticipated and I really wasn't let down. The show went on great although the venue was hot and humid with human sweat. The boys played an excellent set. Plus, I got to hoe down. Need I say more?
3) Bachman Turner. The shock and surprise of seeing Sammy Hagar play with these guys was truly aorta straining. Watching them jam out was an exultingly early 80's experience. I wish I wore my spandex pants!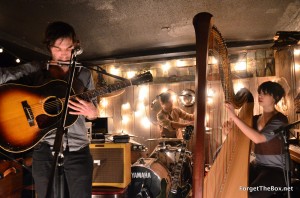 2) The Barr Brothers. They were a pick out of a hat. But what   n delightful evening, my first evening seem to go negative, this group of harpist seraphic angels that came in to save the day! The harp made me believe in a   heaven. Thank you guys! Please check out their music they ill bring positivity to your day.
1) Kurt Vile and the Violators. This show was not a surprise. You can feel something special while I was there, like it was only a matter of time before Kurt Vile was making it big―kind of the way I felt when I saw Wilco many years ago. The event itself was cerebral and touching. The audience reaction was kind of like my own reaction–in a state of trance. The Great Hall, the venue he played at, was also was very cool. and memorable. Overall, it was one of the best shows I saw that week.
See more CMW photos on Facebook.