We all know that a squirt of lime improves the taste of almost everything, from a nice cold beer to a creamy guacamole. Not only are limes incredibly health-promoting, they have that unique ability to bring out the flavors in other foods.
I use lime juice to dress my salads and enhance many other dishes and drinks all the time. Here are my favorite ways to use lime, some of which may totally surprise you:
1. Corn on the Cob – I am so excited to share this simple, healthy, vegan option for topping your corn on the cob. I learned it from a Mexican friend here in Mexico and now I am hooked! It's even better than butter I promise!
All you do is squeeze fresh lime juice on the corn, sprinkle some Himalayan salt and indulge!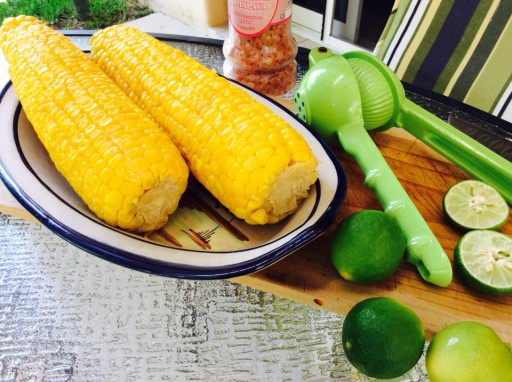 2. Papaya and Coconut – Have you ever tried freshly squeezed lime over papaya? Oh, this is another one of my favorites I discovered in Mexico! The tangy citrus balances and contrasts the sweetness of the papaya so perfectly! Chopped up coconut meat, as the famous song suggests, also tastes delicious topped with lime juice and a dash of Himalayan salt.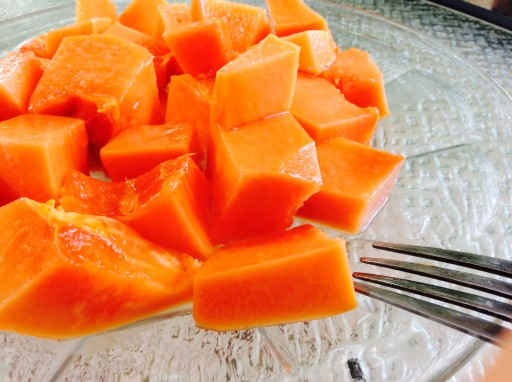 3. Salads – Lime, coupled with olive or flaxseed oil and Himalayan salt, makes the most exquisite dressing for any type of salad. Here I used it to dress a mango, cucumber and tomato salad. Lime is great with all greens and my much loved cilantro salad, La Mexicana.
4. Teas – I like to refrigerate teas in the summer; an iced tea of any variety is so refreshing! One of my favorite teas is fresh lime juice and mint. I add the mint leaves to boiling water and let them seep for a couple of hours while the water cools down slowly. I then remove the mint and add the lime juice. For those of us requiring a little more sweetness, a teaspoon of agave nectar does the trick very nicely.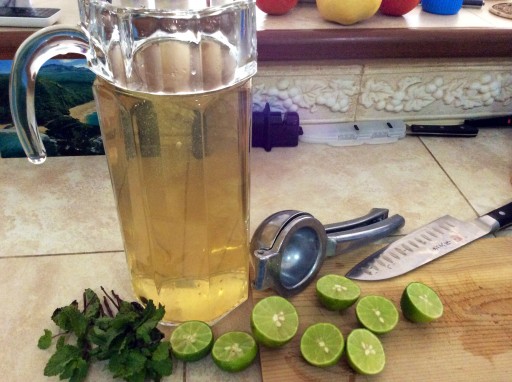 5. Soups – A squirt of lime enhances the flavors of almost any soup!
6. Alcoholic Beverages – We all know and love the classic lime margarita, but as with soups, many alcoholic beverages are enhanced with a little lime. Don't even think of having a cranberry vodka without a squirt of lime – it just isn't the same! Even a plain glass of water or carbonated water is greatly enhanced with a little fresh lime juice.
7. Brazilian Lemonade – This lemonade recipe actually uses lime, rather than lemon. Conventionally, people add condensed milk, but my vegan version uses coconut or almond cream. To sweeten it, I use agave nectar instead of sugar. To make 4 servings, chop up 2 limes (peel and all) and toss them in the blender with 2 cups of water, 1/2 cup of coconut or almond cream, several ice cubes, and a tablespoon of agave nectar. Blend briefly and then strain the liquid through a strainer or nut milk bag. Add a little more ice and serve immediately. Salud!
8. Kicking the habit – Did you know that lime juice may help you quit smoking? One medical study concluded that, "fresh lime can be used effectively as a smoking cessation aid."
9. Key Lime Pie – Wow this one is a huge treat! Key Lime Pie you've surely heard about, but what about a raw vegan version? At the Living Light Culinary Institute, where I studied raw vegan cuisine and nutrition, we learned a recipe for a raw vegan key lime pie which was out of this world! I made it several times since then (below I made them as little tartlets), and this recipe has been a huge crowd-pleaser!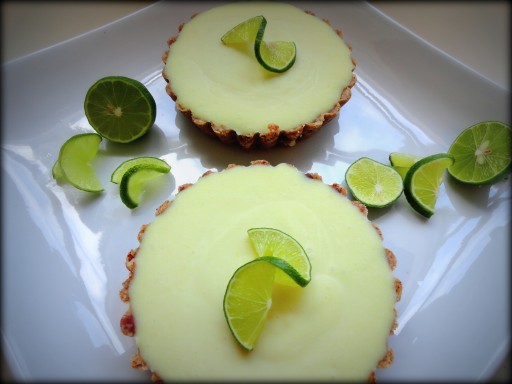 10. Armpits – Yes, you read that correctly: armpits! Did you know that rubbing a piece of lime under your arms works better to control body odor than any deodorant on the market? You have to try it to believe it!
I hope I've inspired you to try lime in new and exciting ways! Enjoy!
Join me for more Cooking With Amore on Facebook, Twitter and Instagram.
Get Cooking With Amore and enjoy over 100 vegan recipes, all made with amore!
"Never be afraid to try something new. Remember, amateurs built the ark, professionals built the Titanic."
~Unknown