Thanks to the confluence of fracturing geopolitics and disenchantment with all things Capital, the blizzardy state of Iowa is something of a hot treat for us Canucks.
We've won cushy first row seats, been served a thrilling crescendo to the presidential Primaries, eleven months in the making, now just hours to first eruption.
Northern Naivété
The treat, I argue, lies not despite, rather in spite of, our Canadian naivété. For when it comes to all things Electoral College, it will only backfire to ask questions. Do not ask your US friends to Statesplain the arcane Electoral College inner workings to your pure Northern mind. You'll just get confused, then pissed, then broken, when it comes to the pleasure of this tragi-comedy from the vantage of our comfortable perch.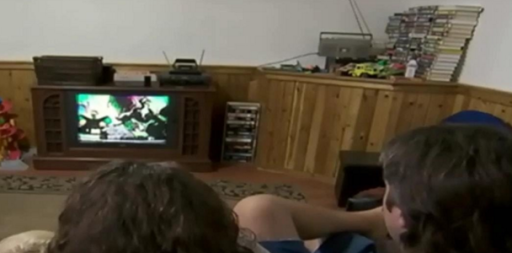 Is it somewhat grotesque to play dumb, to simply sit back & revel? Certainly. Yet grotesquerie is not evil; what's more the Presidential run-up is structured in part upon the blueprint of the spectacular, in which the latter must exist as precondition. If we can breathe once in awhile and enjoy our complicity as spectators, it's time to practice some pleasurable gratitude.
The items on the menu we're treated seem worth it. This 15-strong (previously 25) straight out of central casting.
Tragicomedies
The most adrenaline viewing experience can sometimes come from uncovering the latest cult B-movie relic or the season's first sleeper hit.
They do have the quality of folk in some quickly drafted spec script, long buried in the unread pile.
If Canadians (like me) remain baffled at the disproportionate frenzy over puny Iowa & New Hampshire, states without major cities whose combined population totals less than 1% of US, it's best to stay baffled.
Don't seek clarity. Don't ask questions. Don't analyze.
Yet don't minimize it.
I won't pretend to enlighten you. Yet beyond its importance as an early voting state, the esoteric ethos of Iowa's importance might be summed up in one 1976 anecdote (given my record of posting here, you may not be shocked that it happens to involve cooking, television and food)
You see, there was one sleeper candidate, not a serious contender, who said things like: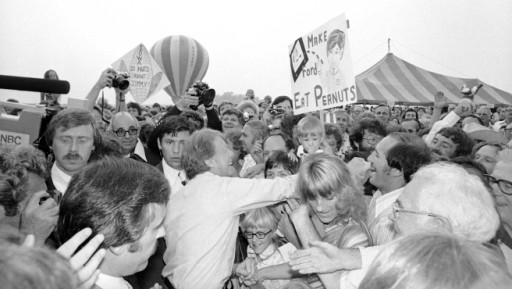 "The people of this country…want a fresh face, not one associated with a long series of mistakes made at the White House and on Capitol Hill." (Source: The Atlantic)
The startling resonance of this statement with 2016's anti-establishment candidates is clear; yet it's important to know that it's orator, Jimmy Carter, was at the time virtually unknown in the North.
So beyond soundbites like these, Carter had to pound the pavement hard in the Buckeye state, attempting to leverage the character-driven canvassing in this early state. There was time for platforms and talking points and endorsments and debates all year long.
Iowa, buoyed by new rules in the College process, was about human to human judgment; hoards of Iowans in a sense doing a solid for their compatriots, by suspiciously eyeing up the humanity, character and nature as leader.
His performance, as outlined in a recent The Atlantic piece, became legendary, securing him the shocking second-place finish—later, the nomination, the Presidency.
Like marinating fish in pan
Yet the pavement pounding involved one true kicker (to me): something so simple all it required was some fish and a pan. Carter's Iowa morning cooking show appearance has, to my knowledge, never since been repeated in Primary mania: shocking given its simple and symbolic reach.
During one early morning interview on a local television station, Carter embraced the politics of personality when he dressed up in an apron and chef hat to show to audiences how he liked to cook fillets of fish. He talked about the way he would slice the fish and how he liked to marinate them overnight. The appearance was a smash hit.

(Source: The Atlantic)
If the Iowa primary is the way to the White House, and food is the way to human Iowan hearts, it's shocking that other candidates, especially in this magnanimous era of food TV, haven't done it.
So help these poor candidates out. What do you think Bernie or Marco should prepare? Drop us your fave below or use twitter (@ForgetTheBox – @JoshDavidson)
Poll
My picks:
Cake Wars, Episode 19, 'Sweet Revenge,' feat. Jeb Bush vs. Hilary Clinton
Worst Cooks in America: Bernie Sanders gets his salami sandwich creation critiqued by Anne Burell
Guy's Off the Hook, Episode 999: Guy Fieri gets up to some zany antics in the church kitchen w Ted Cruz
Bonus
If you must, you can chomp on some competition basics, for I'll concede that even cooking competition shows get enhanced by the viewer grabbing hold of key rules.
Why Iowa, NH & SC matter, explained by a Canadian:
The early states are early. So they come first. Early risers get worms. These states set the tone for the rest
Early state importance has risen since 1976, not just due to performances like Carter's. It's also thanks to the exponential rise in our reliance on polling when it comes for our own decision
Iowans sport an inordinate amount of family diners, which the US constitution dictates must be used for "everyman" PR poses by candidates. Cash-strapped campaign teams also benefit from cheap hearty fuel (and supposedly the nation's best hashbrowns)
Since New Hampshire motorcycle riders do not wear helmets, candidates long ago began to feel an obligation to solicit their votes early, in case of later hospital overcrowding