For its fifth instalment, the live, late night talk show Night Fight will welcome celebrated screen and stage actor Graham Cuthberston to the Mainline Theatre stage for a special Saturday night edition on February 22. Known for his frequent work with the SideMart Theatrical Grocery and his roles in recent productions such as the Segal Centre's Sherlock Holmes and The Haunted Hillbilly, Cuthbertson makes a fine addition to eclectic assortment of personalities  who have graced the Night Fight couch.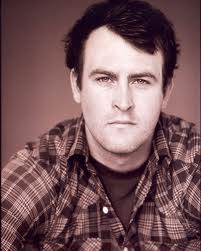 Night Fight, Episode Five, will also feature musical guest Chesley Walsh and celebrity chef Antonine Francoeur-Despres, who will regale all with a demonstration of culinary magnificence.
Normally a Friday night affair, this will be the first edition of Night Fight to take place on a Saturday. Come 11 pm, all bets are off. There's really no telling where host Walter J. Lyng and Musical Director Leighland Beckman will take the show, but it's bound to be a place of wonderful insanity.
Night Fight has proven itself to be a surreal one-of-a-kind attraction that needs to be seen to be believed. Featuring segments such as the Top 38 List and the occasional knife stunt performed by the very un-trained Lyng, Night Fight combines the classic tropes of late night talk shows with the manic energy of a Vegas variety review.
In only four episodes, Night Fight has already featured appearances by professional wrestlers Giant Tiger, Twiggy and The Green Phantom as well as T.J. Hazelden, star of the hit series Dinner With T.J., burlesque sensation Miss Sugarpuss and professional dancer Stephanie Morin Robert.  In addition, Night Fight has also offered musical performances by local favourites Nick Raz (of the BCASA), Bones Malones and Aaron Ricker.
MainLine Theatre is located at 3997 Boulevard Saint-Laurent. Tickets are $8 regular and $6 for students at the door.