I've led an extremely blessed, at times just plain spoiled life. I grew up in a safe neighbourhood with loving, supportive parents. I've got an amazing collection of friends that I've had countless adventures with. But for me, a bonafide film geek, one of the greatest ways that I've been spoiled is that I've gotten to take part in the Mecca of North American film festivals; aka The Toronto International Film Festival.   After seeing a festival run from the level of TIFF, I wasn't sure what to expect from Cinemania.
I'm happy to report that more then halfway through, Cinemania has been a complete delight. With a beautiful theatre, a friendly staff and a diverse range of programming, Cinemania has been a perfect introduction to the world of Montreal Film Festivals.
I went to see Inception with my mother this summer and after walking out of the theatre my mom shrugged her shoulders. She said she didn't get it, and that was that. I was thinking about that when I was standing in line last Friday to catch my first film of the festival, Copacabana starring Isabelle Huppert. While your average film goer will watch something and then simply forget about it, I knew I was among my kind of people when even on a cold and rainy November afternoon, people stood huddled together and waited in line for an hour fervently debating which of Huppert's films where the best.
Huppert even showed up to introduce the screening. Although she is just as lovely and radiant in person as you think she'd be, sadly she was not the graceful public speaker I was hoping for. (I don't know, after her role in I Heart Huckabees, I was expecting her to come onstage and muse about the meaning of life). Thankfully her film more than made up for her mumbling introduction. Copacabana is a fun and engaging film about an aging hippie who decides to get a straight job to impress her conservative daughter who's ashamed to invite her to her wedding.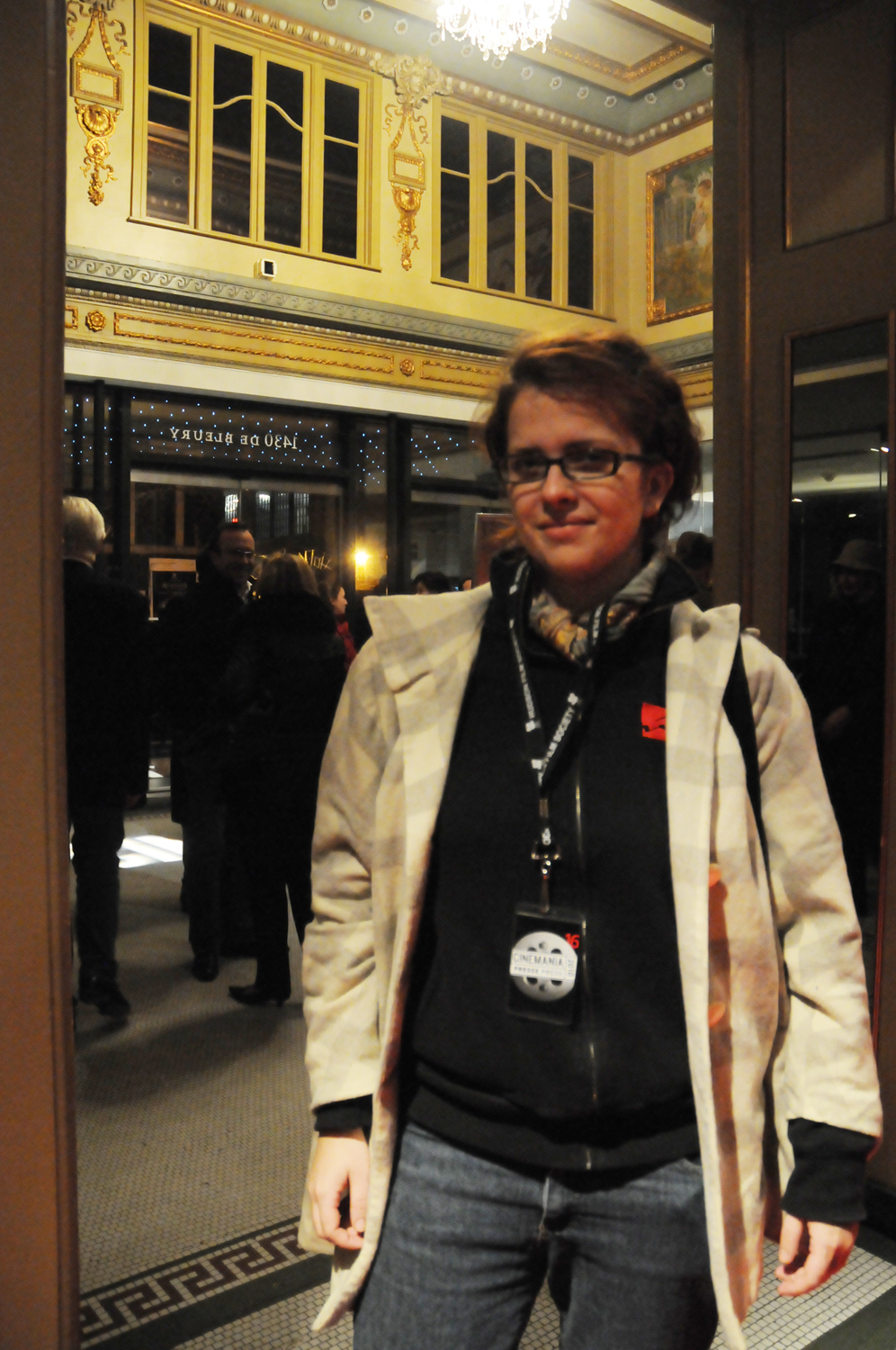 While it was nice to see light and fun, the rest of my Cinemania experience so far has been of the much darker fare. After all, who does films about torrid affairs, scandalous deception and identity crisis better than the French?   The next film I saw was one that I missed when I was in Toronto this year called Love Crime, starring the divine Kirstin Scott Thomas.
I remember reading an interview with this British actress and she was asked why she pretty much exclusively does French films now. Her response made me have even more respect for her. She replied that in Hollywood she's typecast as the uptight sophisticate, while in France she's able to play a much broader range of roles. After playing a convict in the brilliant I've loved you so long, here she plays a scheming office manager at a major corporation who plays mind games with her young mentee, the beautiful Ludivine Sagnier. Sagnier was great in this film and she's easily on her way to becoming one of France's next great actresses.
Another thing I love about film festivals is that even though you eagerly and methodically plan out your festival watching experience before the festival starts, sometimes going to a screening that you haven't read about in Film Comment Magazine (aka my bible) or heard buzz about can lead to a great surprise.
This week I got that boring thing called a day job, which of course completely screwed up my plans to park my butt in a theatre seat for ten days. With my plans all messed up on Wednesday after work, I found myself heading to the Imperial knowing absolutely nothing about Sweet Evil and as it turns out it was my favourite film of the festival so far.
The thriller follows a married couple who takes in a runaway after discovering that she's been living in their shed. Little does the couple know, of course, that this shrewd teen has a secret that could tear them a part.
So film lovers out there, you still have two days to make sure you check out all the great stuff that Cinemania has to offer. You all know where I'll be of course: this weekend some of the films I'll be catching are L'autre Dumas with Gerard Depardieu and Potiche with Catherine Deneuve.  I'm already looking forward to bringing some of the Forget the Box gang along next year so we can have full blown coverage to help promote this great festival. Bon Cinema!