A solid line-up thrilled a full house of rockers and metal heads at the Metropolis on October 29. Norwegians Kvelertak and French band Gojira both opened for Mastodon on their only Canadian tour date in support of their most recent album, Once More 'Round The Sun.
By the time Kvelertak took to the stage, the venue was already crawling with masses. Singer Erlend Hjelvik donned the band's mascot, an owl, on his head through the first song, engaging the crowd as he pounced around. The band seemed to be having a blast, breezing through their half hour set the only way a six-piece triple-guitar threat could: with power. To those who had never seen the band perform or even heard of them before, Kvelertak proved they are way more than just a warm-up band.
Packed to the gills by the end of their set, fans at Metropolis cheered for Gojira while they waited for the French band to appear. A set-up of stacked amps made each member stand out, with their drummer sitting atop it and punctuating each riff with flailing arms. Though I don't generally go out of my way to listen to them, Gojira's live show made me reconsider this. They were beyond impressive. Their percussive sound, their light show and their presence command attention. It felt like I was being crushed, in a good way. Singer Joe Duplantier spoke in his native French to thank the crowd for making the tour such a triumph in each city, and announced that they'll be working on new material and touring again soon.
Though Mastodon are seasoned musicians who've been touring and playing together for ages, they always deliver a more than satisfying show, never simply riding on their success to keep fans happy. The technical prowess of guitarists Bill Keliher and Brent Hinds are enough to make any novice cower. Watching them expertly layer their complex riffs live is jaw dropping. What stood out the most for me was how slick and tight the band sounded.
Bassist and vocalist Troy Davies' growl was authoritative, and drummer Brann Dailor always baffles with his ability to project his voice from beyond his kit. In keeping with their tradition of not dipping into their old material too much, Mastodon's lengthy set largely consisted of songs off their latest effort, peppered with a handful of tunes from their previous albums, including "Blasteroid" off The Hunter and Leviathan opener "Blood and Thunder," but to my dismay, no "March of the Fire Ants" (from Remission). Dailor emerged and offered a hearty thanks to the bands on the bill and the crowd for making them feel so welcome every time they visit, and offered "Pendulous Skin" over the loudspeakers in lieu of an encore in homage to the band's late friend Ikey Owens, who was a keyboardist for Jack White. The show felt like an intimate one, even personal, even with a couple thousand fans in attendance.
Click on the photo to launch the slideshow. Photos by Adam Reider.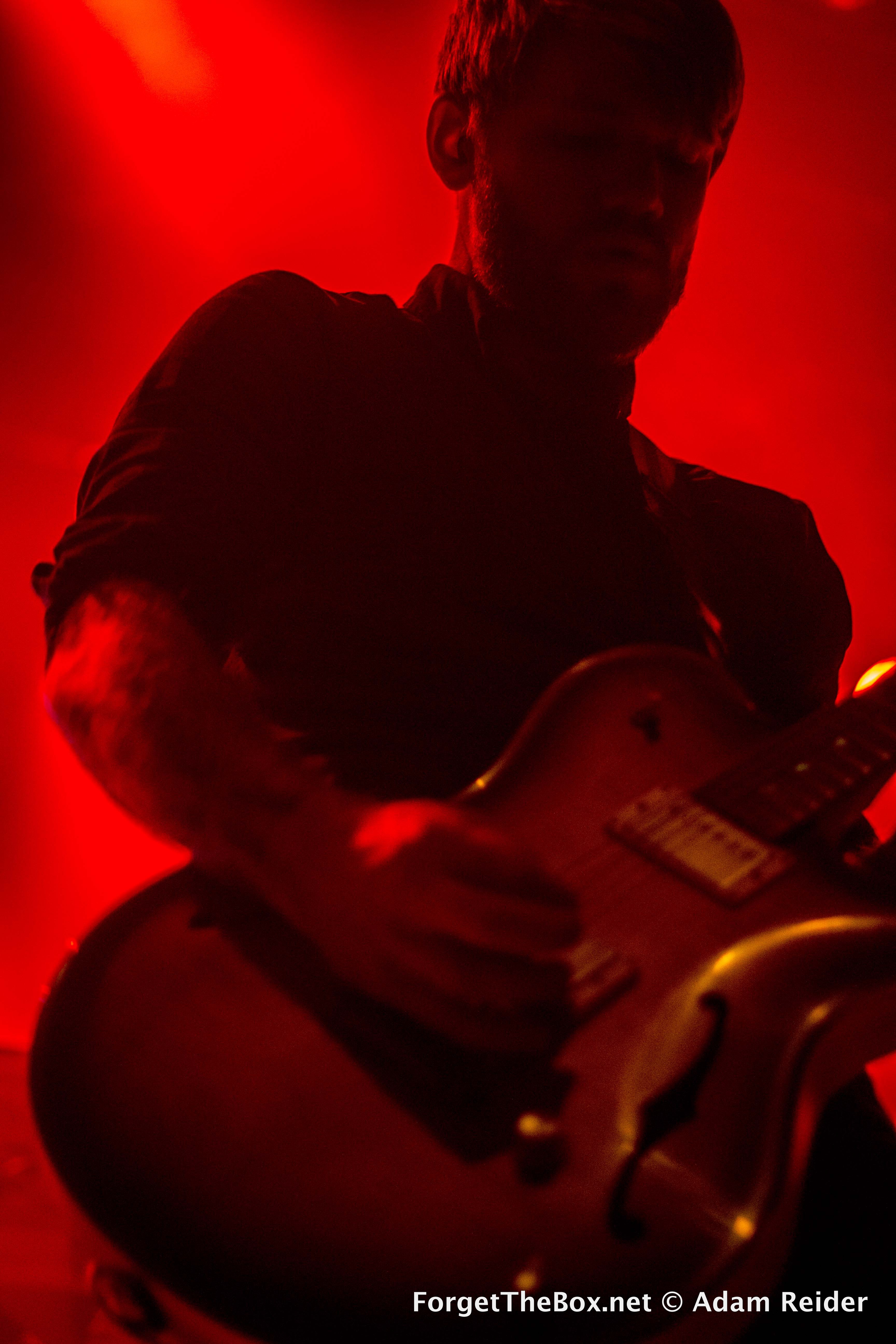 Mastodon2