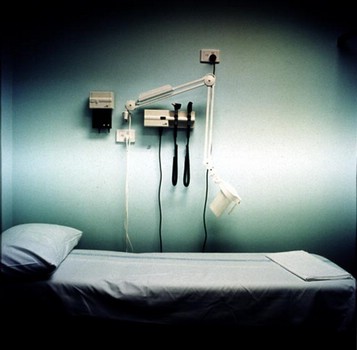 While I have on several occasions woken up in a strange bed, there have been few that compare to waking up in a hospital. The hangover offered by designer poisons – or chemo brain as the doctors I know have taken to calling it – is one which tends to last not only for hours, but for days. On a good day you might wake up and momentarily forget where you are, and if you're really lucky, why you're there. It is a short lived bliss of course; often the  illusion doesn't last more than a couple of seconds before it is interrupted by the cold insistence of steel bars on your bedside. From here the routine varies a little, although the basics are usually the same: the same thin mattress with it's mirthless off white sheets, the same small television set at the head of the room, the same tangle of plastic tubing running between your body and a set of machines just off to your right. What varies – if only in a very consistent manner- is the pain. If you're especially unlucky it's the first thing that wakes you up, sometimes with shaking, almost always with enough force to make you cry out. Regardless of whether or not you're ready for it, the malignancy that makes its home inside your body is ready to start its day, and it expects you to do the same.
Perhaps one of the clearest memories of treatment I have is a boy several years older than me sitting alone in one of the many waiting rooms of the Montreal Children's Hospital. Brightly coloured and filled with a variety of toys, it was clearly designed to avoid the somewhat bland, heavy feeling of adult hospitals. The boy, however, did not notice the decorations. Instead he shook. For forty five minutes, and then an hour and a half, and then two hours. He would stand, he would sit but more than anything else I remember the screaming. He screamed for morphine. For a nurse. When the nurses came they told him they couldn't give him any more morphine as to do so would risk killing him. So the boy sat. He sat and he screamed.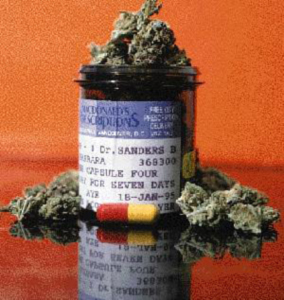 It is no secret that a common and effective treatment for these illnesses is the use of medicinal cannabis. In fact, few other drugs offer such a wide range of medicinal benefits to both symptoms of cancer itself, and the side effects of chemotherapy. Anyone who knows the overwhelming feeling of chemo-induced nausea will  tell you the same. To understand what it actually means to have one of these malignancies living inside of you – not for days, or weeks, but years – is to understand the necessity of medicinal marijuana.
Instead,  what we have seen this week is nothing short of the most repulsive demagoguery on the part of Health Canada as it attempts to further restrict access to seeds with which cancer patients and others can grow cannabis plants within the privacy of their own home. Prohibition itself is nothing short of an embarrassing assault on civil liberties and the rights of the individual: extending this practice to those who actually need and stand to benefit from these  drugs should be viewed as inexcusable, even for those who do not favour the legalization of marijuana.   Medicinal marijuana could have helped the boy above, and countless others like him. Instead, it has been decided for us that it is preferable to hinder these people's access to the medication they need.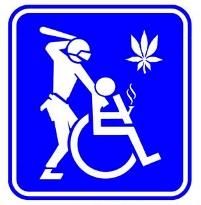 It is a national embarrassment that instead of standing up for individual rights and the well-being of its citizens, Health Canada would choose instead to serve as the enforcement arm for a groundless, decades-old prejudice. It is shameful, and anyone who supports it ought to have a part of that  shame. To promote an unjustifiable and contemptible extension of the government into individuals private lives is one thing, to knowingly deny the ill  the best available treatment is another. What has been decided is that it is not only enough to persecute a truly victimless practice, but that such a persecution is of greater importance than those that fill our cancer wards.
Cannabis will never be as dangerous as chemotherapy, but for those who truly understand what it means to be terminally ill it will be just as necessary. It's time that Health Canada  stopped enforcing morality, especially principles this ridiculous and unfounded. Maybe it's something our current Health Minister, Leona Aglukkaq will never understand. Maybe it's the type of thing you can only understand when you wake up one morning in a  hospital bed.