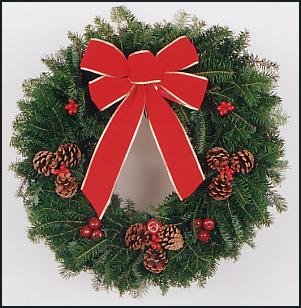 As you get ready to settle down and celebrate with your family, friends and loved ones, we here at Forget The Box would like to take the time to wish everyone involved with this project as well as all of our supporters, readers and friends the very best this holiday season.
This year, we're giving you three Christmas presents:
.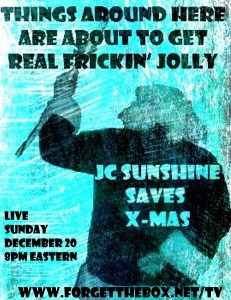 First, JC Sunshine Saves X-Mas, a funny and touching special holiday episode from our original series, JC Sunshine. In it JC Sunshine goes in search of Santa Clause to battle Ol' Jolly St. Nick for his neighbour Jenny's love. Along the way he meets, the group SUNSHINE from Brooklyn who give him advice and steer him in the right direction. (more or less) It's a classic holiday tale of love and togetherness mixed with some old school brawling, fisticuffs and green screen magic.
.
..
Second, we present to you Montreal rapper Chuggo's festive rendition of Deck The Halls… Gangsta style.
Chuggo is one of the city's up and coming rap artists, who some have compared to Montreal comedic genius Jon Lajoie. This video, Chuggo's latest is hilarious and we know you'll love it!
.
.
Lastly, our third present to all of you is Stephanie Laughlin's Friday Film Review, where she looks back at one of her favorite holiday films, It's A Wonderful Life. A classic that holds a warm place in many of our hearts.
Please feel free to re-gift and share with all your friends!
We're going to take a much needed (one day) rest and be back with new content on December 26th. Expect an end of year, year-in-review before New Years, chronicling how we saw 2010, culminating in our annual New Year's Eve retrospective.
So a very Merry Christmas and Happy Holidays from all of us at ForgetTheBox to all of you!