It's that time once again! Time to find out just some of what's happening artistically this coming weekend and next week in Montreal. Two of the shows are happening tonight, so let's get started:
Hunting Moon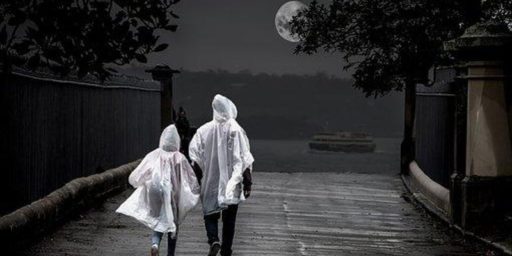 It seems like community theatre is alive and well in NDG. This weekend and next, Theatre NDG is presenting a new one-act comedy by local playwright Ryan Madden called Hunting Moon featuring a cast of local actors.
According to the description, it's all about love: being in it, being burned by it and being hopeful about it. Seeing as pretty much everyone can relate to at least one of those states, it's sure to speak to the audience.
Hunting Moon presented by Theatre NDG continues November 24th and 30th, December 1st and 2nd at 8pm with a matinee December 2nd at 2pm. Loyola Chapel, 7141 Sherbrooke Ouest. Tickets are $10  and available through Eventbrite
ArtJam Vol. 15
ArtJam is a monthly multidisciplinary arts party put together by Good Vibe People and streamed live by Nomad. According to the promo material, they shoot for an atmosphere that is more social than a typical arts show or concert.
Tonight's event features art by DUVAL Art, Michèle Laflèche, Kasimp Productions and others. Music will be courtesy of Afro-Soul artist Tina Ford, folk-alternative musician Vikki Gilmore, indie rockers Made Men and more.
ArtJam Vol. 15, November 24, 8pm, NomadLive, 129 Van Horne. Tickets are $10 (including a drink) and entrance is free for members only before 9pm
Collage Workshop with girlplague
Ever wanted to learn how to collage? Local collage artist (and FTB contributor) girlplague is offering a two hour workshop on the art form. She will show cutting and application techniques, differences in adhesives, basic composition and more.
girlplague has over ten years' worth of experience in the genre and her work has been shown in galleries worldwide.
Collage Workshop with girlplague, November 30, 6-8pm, 3487 rue Peel. Tickets are $25 and available through Elysium
* Featured image courtesy of girlplague
Is there an event that should be featured in Shows This Week? Maybe something FTB should cover, too? Let us know at arts@forgetthebox.net. We can't be everywhere and can't write about everything, but we do our best!