We're nearing the yearly gastronomical frenzy at the venerable Montréal en Lumière festival (Feb. 19-Mar. 1), purveyors of Nuit Blanche (Feb. 28).
This years' offerings are more luxuriant than ever, and while the free outdoor site will be on hand for cheaper (corporately-sponsored) thrills, the real delights are to be found in dining rooms at the four corners of town as hundreds of global guest chefs descend upon our city.
In its first year as a UNESCO-recognized gathering, Montréal en Lumière doses up the usual geographical mashup to guide the culinary program: Switzerland, Washington DC and Lanaudière. I'm not going to pretend to find some throughline for these three places, so let's jump into particulars.
Old Swiss food conjures up images of chocolate and cheese. Of course, things have long since changed and Montréal en Lumière is helping to smash stereotypes with a barrage of Michelin stars. From my count, we're looking at a total 9 Michelin stars, if you tend to count that kind of thing.
Guest chef menus are vague, yet styles range from classic French to tapas, crossing kitchens from La Chronique to Maison Boulud. Prices vary wildly yet tend on the pricier side. For example, the "World's Best Sommelier," Paulo Basso, will pair wines at overfluffed Europea with Paul-André Ayer's dishes for a smooth $300.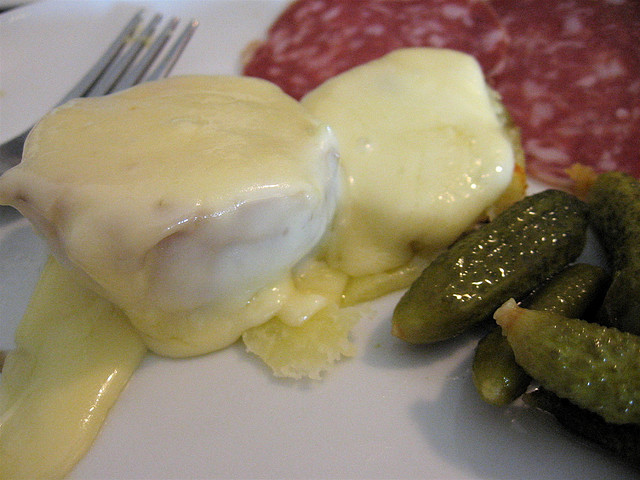 For choco-cheese addicts, however, the rich nation's iconic delights are on show across a flurry of fondue dinners, chocolate-inspired menus and all-you-can-eat raclette evenings. These tend to be more moderately priced.
Personally, however, I'm more interested in the focus on Lanaudière and Washington: two more "emerging" culinary scenes. Despite its general eminence in all things political, DC has never really found the same culinary footing as NYC, Chicago or even San Francisco.
Yet its culinary riches are developing: ethnically varied, innovative and well-financed chefs have recently brought some amazing ventures to the forefront. Big names such such as Equinox's Todd Gray and uber-competitive TV wonder Mike Isabella of Kapnos fill the program and are likely worth the tab.
However, from past experience, I've found the wine evenings can sometimes be the most revelatory—with dishes more odd & exciting than the headline dinners. In this spirit, check out Marjorie Meek-Bradley at the always-pleasurable Pullman wine bar.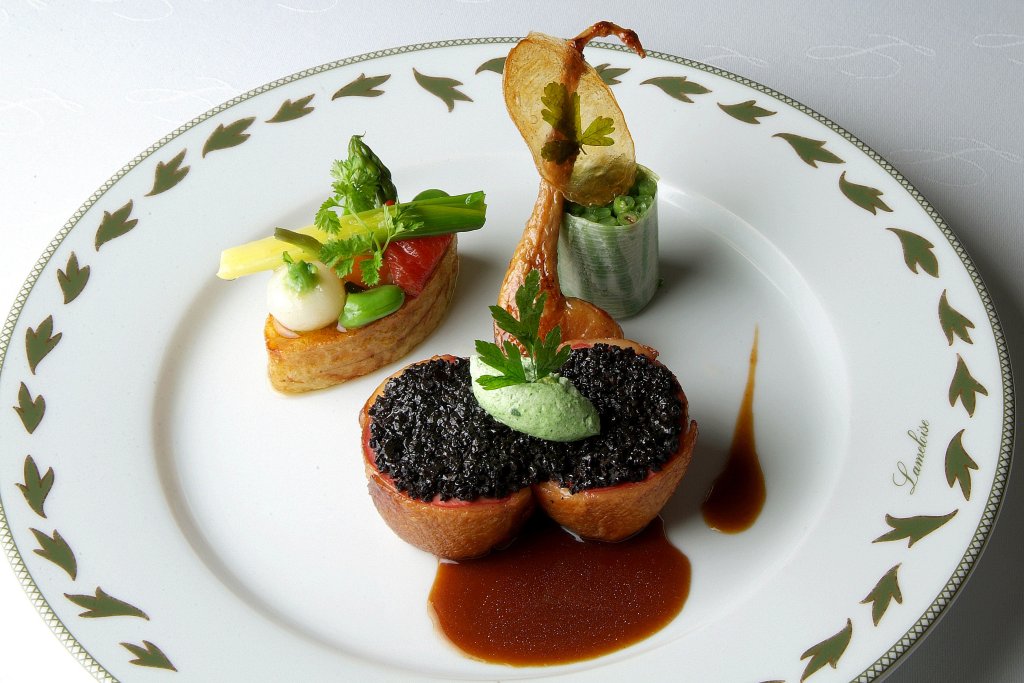 As for Lanaudière—that Nor'Easterly region right next to Montréal—well, what do we really know about its chefs and traditions? Top pick (and likely to sell out first) is Nancy Hinton's guest spot at Les 400 Coups. Her rural joint Les Jardins Sauvages was the subject of great fanfare & controversy last year as duelling critics Lesley Chesterman and M-C Lortie disputed its merits. For a more low-key introduction to our neighbouring region, however, check out the Jean-Talon Market for local products and demos by Lanaudière cooks.
For amateurs of the peculiar world that is Québec culinary TV, you can brush elbows (and determine the financial fate) of four favourite Les Chefs! contestants in a $100 a head 12-course competition dinner.
In the series known as "Planète Montréal" you can have so many profound questions answered. Questions such as: "What would (Habs GM) Marc Bergevin make for dinner?" or "What kind of meal would (hipster band) Mister Valaire curate if they had a captive audience?"
Last and not least, the always-educational UQÀM agro-gastro talks come to the festival this year with a séance on olive oil. Tastings included.
The real wacky & budget friendly food thrills, however, are often found on Nuit Blanche. As we did last year, we'll be providing a list of cheap (or free) thrills just prior to Feb. 28.
Follow us on Twitter for more updates: @Forgetthebox / @JoshDavidson